Proven Ways To Delete Duplicate Photos On a PC
If you have too many similar photos on your Windows device, and you want to delete the duplicate photos using simple ways. Well, you should read this article providing various ways, including a free duplicate photo finder for Windows 10, through which you can delete duplicate photos easily.
Delete Duplicate Photos From Your PC With These Proven Ways
Photos play a very important role when it comes to remembering the past. They are the best time capsules because they can bring back memories and feelings that have been lost to time. However, they build up quickly and take up a lot of space on our devices.
Most of the blame for this mess comes from the many copies of our photos that we have on our phones and other devices. They come up because we don't pay attention.
The process of deleting these duplicates is easy, and we are here to show you how. Here, you'll learn how to remove duplicate photos in Windows 10 and 11 in a few simple steps. You'll also learn about solutions that are easy to understand and execute.
We'll also look at why we have so many copies of photos on our devices. How to cut down on the photos and the ways you can clean up your device.
When you use Windows Photo Gallery to organize or edit your photos, there are times when this application creates duplicates of that photo. It is recommended that you should delete these duplicate or similar photos from your storage to create some space.
Apart from Windows Photo Gallery, below you will find different ways, including some free duplicate picture finders for Windows 10/11 and other integrated apps through which you can delete these images.
Use Windows Photo Gallery App To Remove Duplicate Photos
This is one of the most basic ways to get rid of duplicate photos from a Windows device. A lot of different things can be done with the Windows Photo Gallery app, including deleting the same images.
There isn't a way to make Windows Photo Gallery automatically look for duplicate photos that you have. However, after a lengthy and hectic process, it's quick and easy to remove duplicate photos manually once you've found the duplicate images manually.
You can follow three simple steps to get rid of all of your duplicate photos in Windows.
1. Search Photos in the taskbar and press Enter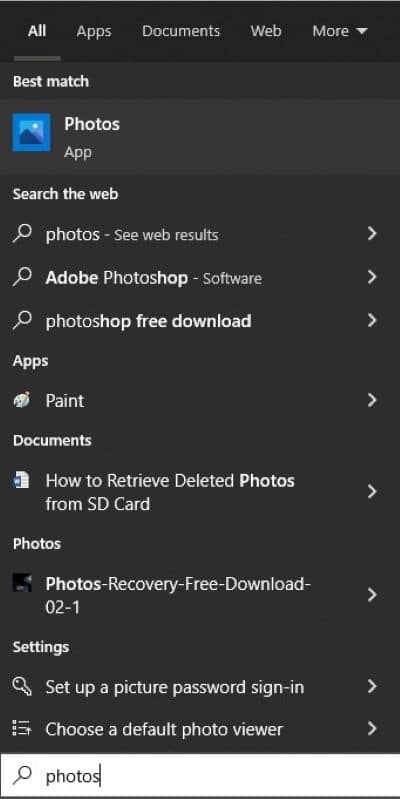 2. Click on the Albums tab at the top of the page and select the album from which you want to delete the duplicate photos.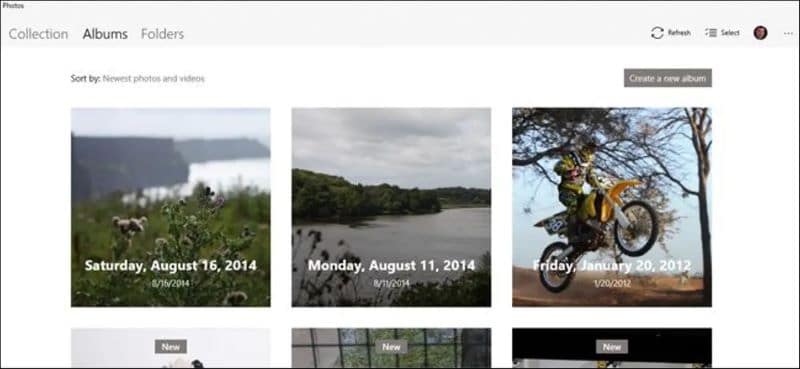 3. Scroll down to search for similar or duplicate photos and when you find one, right-click on it and delete
To delete multiple photos simultaneously, you will have to hold down the "Ctrl" button and click on all the photos you want to delete. Then either press the Delete button to move them to recycle bin or press the Shift+Delete buttons to delete them permanently.
Remove Duplicate Photos Using File Explorer
File Explorer is a Windows integrated file manager app that helps you manage your files. Many people use it to keep track of their photos. Even though File Explorer doesn't have a feature to deal with duplicate photos, there are ways through which you can delete them.
To do so, you first have to open the File Explorer app on your device. Then, select any album from which you want to delete the photos. Just like the steps mentioned above, you can either delete the files one by one, or you can hold the "Ctrl" button and select the files at once.
You can also rearrange the files by changing their view by size, date, and name as well as changing the size of their thumbnails. This will make the process easier by sorting the photos according to your need.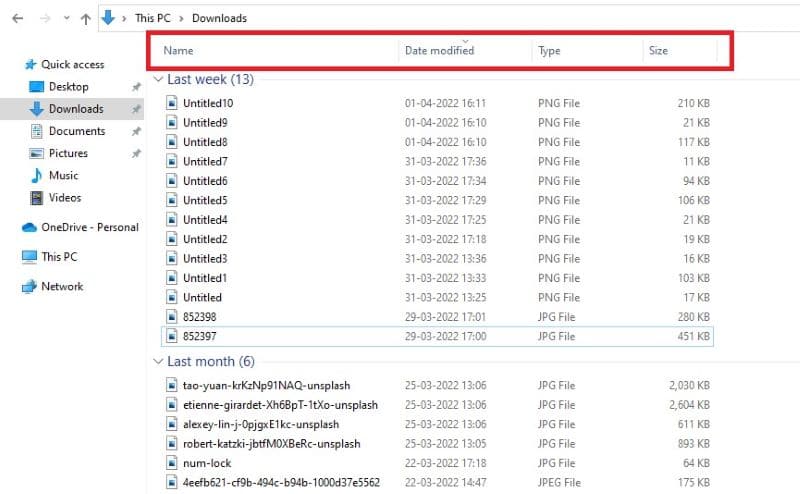 If this method is also lengthy for you, then move on to the next to use the free duplicate photo finder for windows 10/11.
Delete Duplicate Images Using A Free Duplicate Photo Finder For Windows 10/11
Similar or Duplicate photos consume your computer's resources and result in decreasing your system's efficiency. To keep your PC free from such files, you can use a third-party duplicate photo finder.
These applications help you locate duplicate images and then delete them automatically. Here are some of the best free duplicate photo finders for Windows 10/11 that will help you resolve this issue.
Different Proven Ways To Delete Duplicate Photos On Windows Device
You can save a lot of space on your computer by getting rid of duplicate images. It's better to use free duplicate photo finder software for Windows to save your efforts and time. We hope the different methods mentioned above helped you remove similar images from your system. If you have any queries or suggestions regarding this article, mention them in the comment section below. (ADV)