Open screen capturing software has been a great tool of importance in our modern world. Since the use of screens has been an everyday occurrence, capturing software makes users capture an ongoing activity on their personal computers.
Screen Capture Software
Screen capturing has now begun to play great importance in sectors such as education, business, entertainment, and more. It can be used to save valuable information, especially screenshots or how-to-do videos.
Most online tutorials are formed from open-source capturing software, making it one of the first things to have if you want to undergo any presentation with your audience. What to know before using open-source screen capture software for Windows?
There is numerous screen recording software out there that can offer better features than the Windows snipping tool. Apart from the basic need for recording standard videos, we need to know the features it should have for the proper use and what to consider before using it.
How to Select the Best Screen Capture Software
An understandable interface
The first thing to consider is, will I be able to use this tool effectively without getting lost? An open-source screen capture software must be able to be utilized by everyone. Both novice and experts should be able to make the most out of it. You should be able to discover any functionality with ease.
Versatility
It must be able to carry out different features and functions such as capturing, editing, and saving screenshots and videos in various file formats when needed.
A Customized Toolbar and Capturing Functionalities
It must give access to a customized navigation bar comprising the best tools when needed. A screen recorder must also allow users to make full-page screenshots, videos, and others such as timers and capturing while scrolling.
How to Use a Screen Capture Software
Using a screen capturing software involves displaying activities on your screen while using applications on your PC.
An open-source screen capture software reads the activities and saves them in your system. Repeating the process continuously allows the software to record and save the activities as a video or presentation.
Top 5 Free and Open-source Screen Capture Software
Out of various capturing software for Windows on the internet, we have listed the best 5 open source capturing software.
TweakShot
OBS Studio
ShareX
CamStudio
VirtualDub
1. TweakShot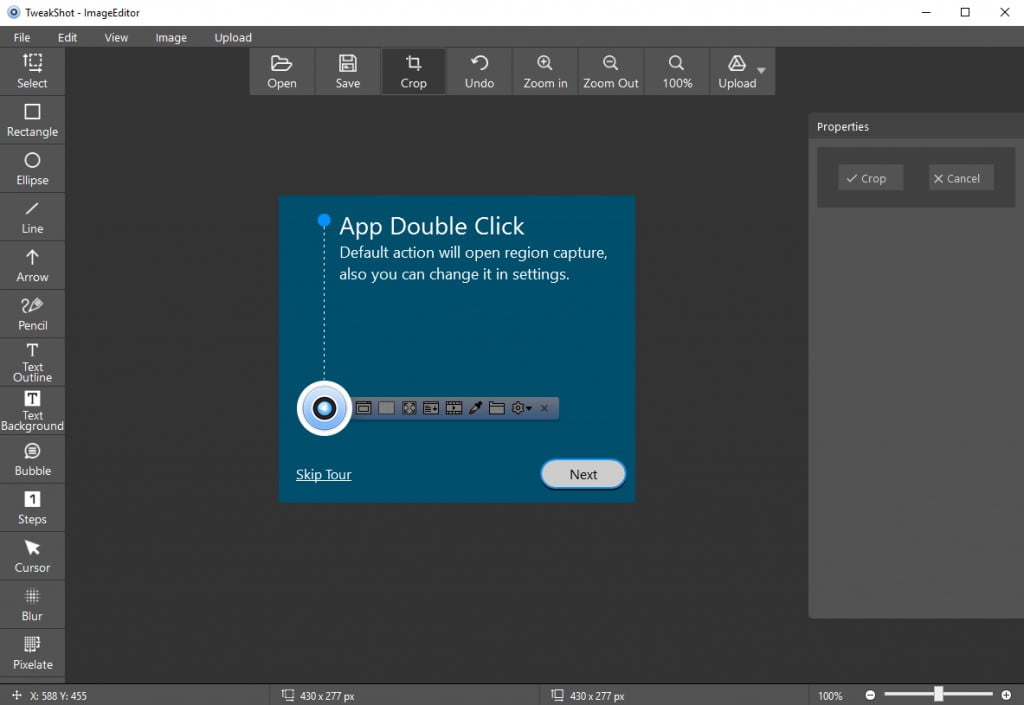 TweakShot is one of the best screen captures for Windows. You will be able to capture images faster and with ease. It allows its user to take full-page screenshots, take screenshots of the active windows, edit images, and crop images without going through lots of trouble.
It's one of the best capturing tools available in 2022 as users have rated it to be the best at video and screen recording. Download TweakShot to enjoy making the best screenshot on your Windows.
Features of TweakShot
Records multiple screenshots
Record videos while using your screen
Audio recording
Record videos with or without audio with a microphone
TweakShot allows you to record your webcam feeds
Good video quality, and aspect ratio
Personalize your videos with a watermark
Price: Free Trial, Premium for $39.95
Latest Version: 1.0.0.31028
2. OBS Studio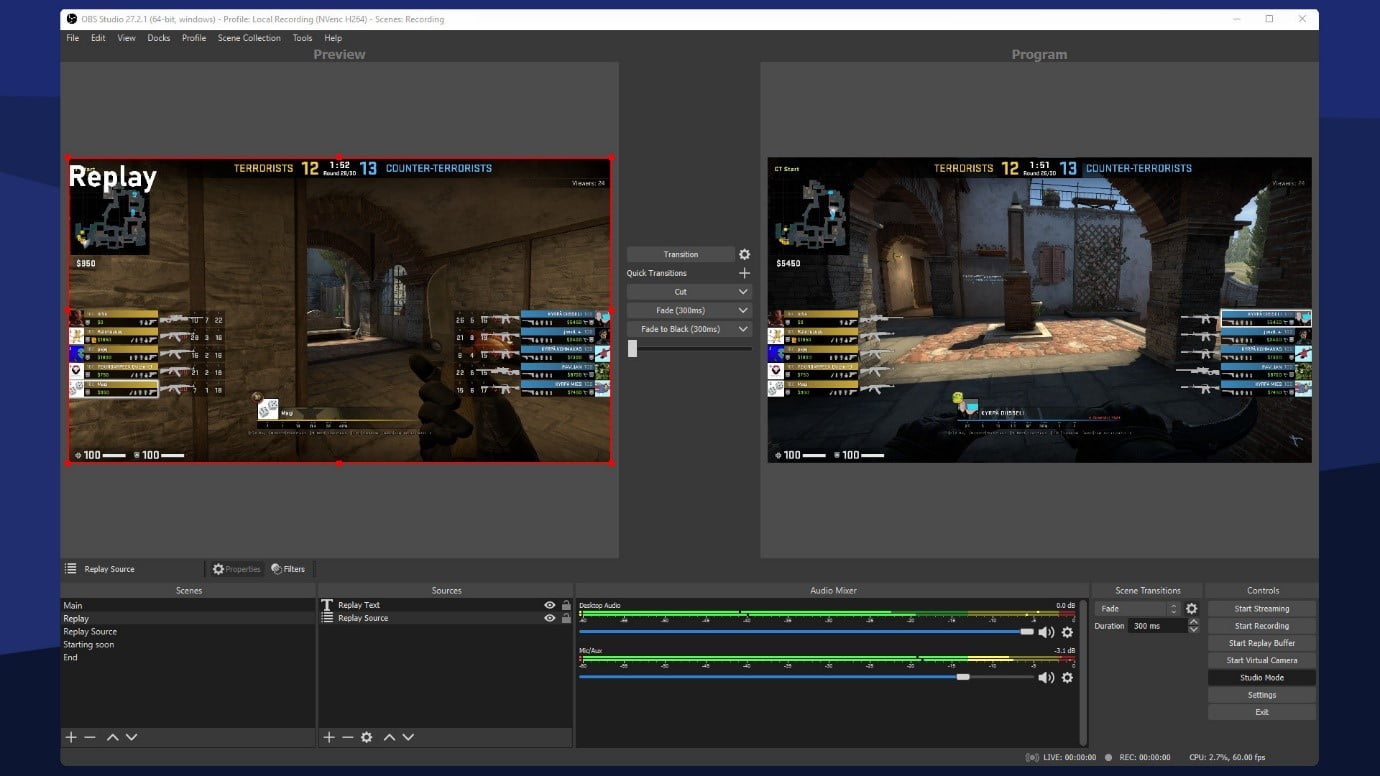 OBS Studio is a free screen capturing software. It allows its users to make lengthy HD videos without any restriction. Using this tool can help save your record in FLV format and can even stream your videos directly on social media portals.
With its robust API, OBS Studio allows you to implement customization, create professional productions and preview your created videos before streaming live.
Features of OBS Studio
Create multiple scenes which can show without using the custom transition.
Allow audio mixer consisting of filters such as noise suppression and noise gate.
Create various scenes from different sources such as webcam, text, images, window captures, and more
Allow access to a wide range of configuration selections.
Pricing: Free! No paid trial or premium
Latest Version: 27.2.4
Note: OBS Studio is compatible with MacOS, Windows, and Linux.
3. ShareX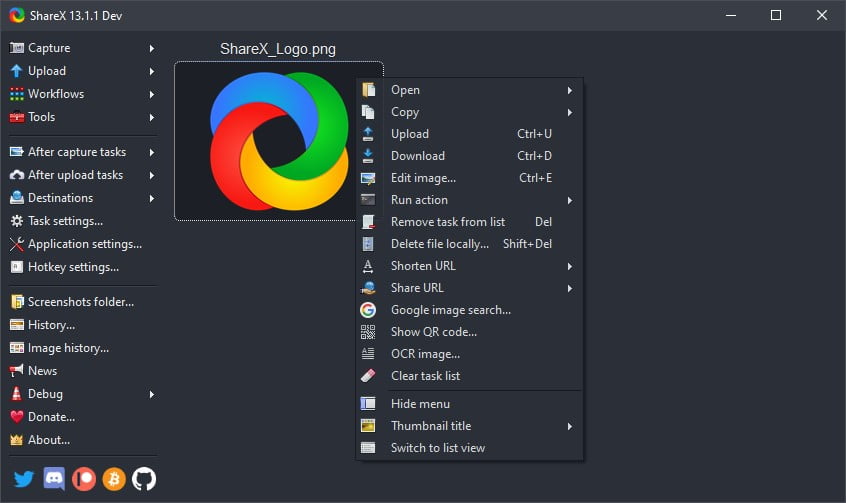 ShareX is another top free screen capture software for Windows. It can replace the work of your Windows Snipping Tool. With ShareX, you can capture activities displayed on your screen, and share them on different portals. It allows you to share lots of images or text created using the tool.
Features of ShareX
Allows you to capture web page
Ability to add watermark on images
Available customizable shortcuts on the keyboard
Allow users to locate borders for easy capturing
Video capturing
Pricing: Free
Latest Windows Version: 13.7.0
4. CamStudio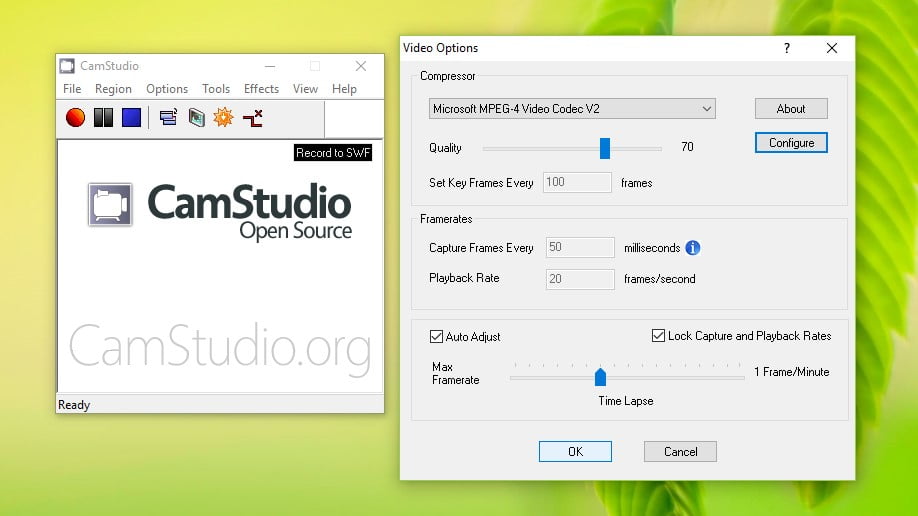 If you are looking for free screen capture software that can edit videos with an easy-to-understand interface, CamStudio can be considered. With its free tool, you can capture screenshots, create quality AVI video files and after that, resize the video before uploading it to any platform.
CamStudio will help make videos for presentations and customize them as per needs. It's one of the best open-source screen capture software available in 2022.
Features of CamStudio
Make a small-sized video
Create videos accompanied by audio
Record standard quality AVI video files
Create a full-screen record
Pricing: Free
Latest Version: 2.7.4
5. VirtualDub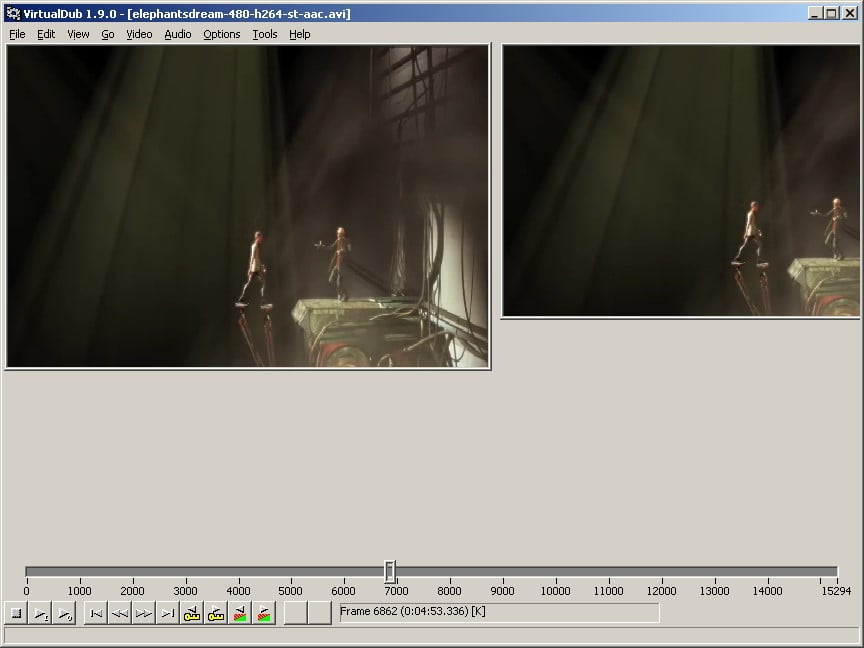 VirtualDub is another easy-to-use software with a free package. It can help you create how-to-do videos and even presentations. VirtualDub can work with 32-bit and 64-bit Windows. It's one of the software that can read a MPEG file and also save videos in AVI format.
Features of VirtualDub
Add and remove audio from a video
You can compress and decompress videos with audio
It allows users the opportunity to remove part of a video
It allows previewing before streaming
It can read MPEG files
Pricing: Free
Latest version: 1.10.4
Conclusion
When capturing screenshots, making presentations, how-to-do videos, editing videos or taking full screenshots, an open-source screenshot should be the first thing to consider.
If you are looking for the best open-source screen capture software, you should consider trying TweakShot. It's free, reliable, and easy to use. (DW)