WhatsApp Business available on the Android market place. Italy chosen together with the United States, United Kingdom, Mexico and Indonesia for the launch. How does it work and what are the opportunities for companies?
WhatsApp Business: How it Works, Activation, Costs
The most widespread messaging application in the (Western) world has released a new version dedicated to companies, from SMEs to large multinationals.
It's called WhatsApp Business, it works like the original WhatsApp, but adds new features to automate, organize and quickly reply to messages .
WhatsApp today has 1.3 billion active users per month, with over 55 billion messages sent and 4.5 billion photos sent per day. In Italy it has 22 million users per month, up 19% compared to last year.
At the moment the Business version is only available for Android devices, but will soon arrive for other operating systems as well. Why use it? Because practically everyone uses WhatsApp. For the others, it is better to learn more.
At the moment WhatsApp Business can be downloaded for free on the Google Play Store and includes:
Company Profile
Companies can create a verified profile (with a green tick that identifies the company) allowing customers to find information such as website, location, contacts, special offers and promotions .
Corporate Messaging Tools
There is an answering system for frequently asked questions and status, to indicate presence, absence and availability for customers.
Users will also be able to distinguish corporate messages from personal messages because the former will appear in the recipient's chat list in yellow.
Fixed Number Support
WhatsApp Business can be integrated with fixed numbers, which can be activated during the configuration phase thanks to a verification code. This is useful for those who do not want to issue new telephone numbers and have the command from one place.
Two Apps, Two Numbers
Whoever activates WhatsApp Business can also install the normal "private" version on the phone. The important thing is that both applications can refer to a different and unique phone number.
WhatsApp Web
Once the Business version is activated, the account can be accessed via the web. This makes it even easier to manage conversations, send files and store contacts.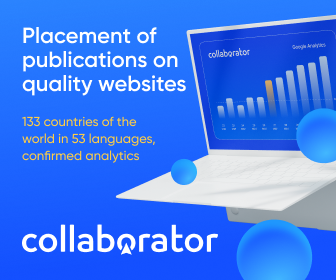 WhatsApp vs WhatsApp Business: What Changes for Users?
It is good to specify that nothing changes for "normal" users, except that they will recognize the Business profiles thanks to the certification (green tick).
The spam mechanism is limited, as businesses will only be able to contact users after a request for acceptance. This already happens on Booking.com: at the end of a booking, the platform asks if the property in question can contact us directly via WhatsApp.
In short, we are always the ones to choose. Furthermore, users will always be able to block numbers, as it is already possible for everyone to do today.
How Much does WhatsApp Business Cost?
Nothing. Or rather: nothing for small and medium-sized enterprises. A hotel could easily activate the profile and manage it independently. But if by chance Amazon decides to do the same thing, well, the question changes.
A separate tariff plan is in fact provided for large companies and multinationals. For now, there is no price benchmark, but soon we will also know these details.
Why and How to Use WhatsApp Business for Brands
The first opportunity to be seized is for the tourism sector, especially if we think of hotels and restaurants . These activities can in fact:
Communicate directly with the customer , on a more versatile platform than many other apps;
Have a more immediate and secure channel in the relationship with the customer , also taking advantage of quick and automatic responses;
Monitor the status of reservations and promptly ensure additional information or changes;
Take advantage of new promotional methods by offering discounts and special offers bypassing the traditional sending of newsletters or advertising;
Manage communication with the customer even in the post-selling phase (reviews, surveys, special requests);
Verify and observe the data , refining the activities thanks to the reports (example: see the number of messages read, to identify the strategies that work best).
These considerations can also be traced back to the use of WhatsApp Business for big brands, especially if we talk about eCommerce.
According to the latest statistics, WhatsApp has over 1.3 billion monthly active users (+1 billion compared to 2016). This number makes it one of the most popular apps in the world, even before WeChat, which today has 889 million active users per month.
With such a user base it goes without saying that with an accurate digital strategy it is possible to intercept consumers in a more direct and effective way. An online store could guarantee exclusive offers just for the platform, so to speak. But not only.
From WhatsApp to WhatsApp Business… and then WhatsApp Pay
As Il Sole 24 Ore states, "new digital payments" grew in 2016 by 46% to 30.4 billion and in 2019 they could exceed 100 billion". Let's talk about all the new ways to pay without cash and on the go, using online credit circuits.
Precisely in these new forms of buying and selling, WhatsApp is experimenting with social media in India: thanks to WhatsApp Pay, payments can be made both between individuals and between individuals and companies, in the same way as an instant message.
If we also put on the plate the fact that Facebook has already acquired a banking license for Europe, the picture could get really interesting.
If you think about the e-commerce hypothesis, think about how many possibilities you can seize. Especially if the payment is facilitated, it becomes more immediate and the classic banking circuit is eliminated.
In short, WhatsApp Business already represents a facilitated channel in the relationship with consumers. With WhatsApp Pay the shopping experience could even become privileged. And even more effective. (ADV)