All about Holidays on Weekdays
Labor legislation on rest is an issue known to companies. However, there are certain exceptional conditions that do not receive the necessary attention in the allocation of work vacations, or in other words, on business days.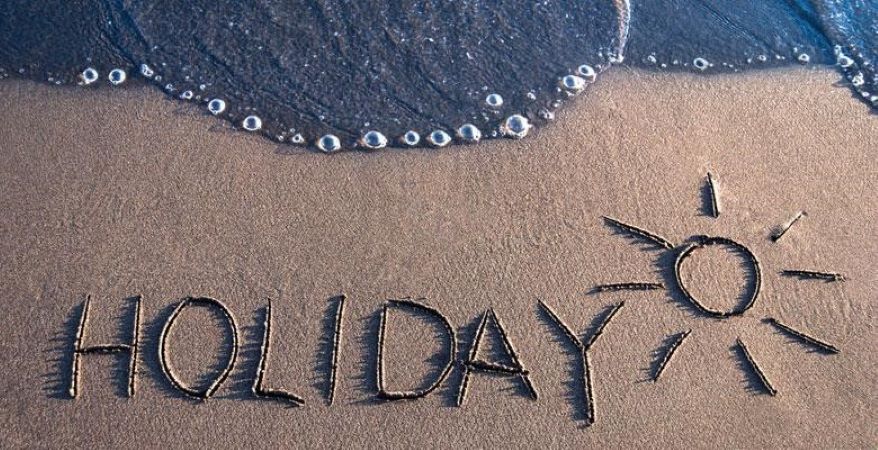 Image: Google.Com
What does The Law say about Vacation Days?
This causes, in many cases, sanctions from the authorities or even lawsuits for unrecognized rights. To avoid this, we will explain how vacations are calculated in business days.
According to the current law, at least 30 days of vacation are mandatory for each year worked. These 30 calendar days can be calculated in business days, which would affect this figure.
The accrual of the calendar days of vacation of each employee is calculated by means of a simple formula, which we will see below, and allows the organization of employee vacations.
Each month worked supposes the accrual of 2.5 calendar days of vacation that, multiplied by the 12 months of the year, gives a result of 30 calendar days, which is the total contemplated by the legislation as a minimum to be enjoyed.
The transformation of vacation days into working days does not depend on the professional sector or contractual modality.
For example, if an employee stays for 6 months, they will have 15 calendar days (at least), as established in the Workers' Statute. If the employee terminates his relationship with the company and has not enjoyed accrued vacation days, these days will be remunerated and will be collected in the settlement.
Difference between Business Days and Calendar Days on Holidays
Working days, on the one hand, are the days in which, since they are not holidays, professional activity is carried out on a regular basis. These correspond, in a week, with the period that goes from Monday to Friday. In other words, working days are effective working days. Therefore, it is essential to know how many business days are vacations.
On the other hand, calendar days are every day of the year, from Monday to Sunday, taking into account holidays, etc. Holidays always count as natural, but not when we talk about vacations on working days. In these situations, it is best to have a vacation manager.
Every year the work calendar is published together with the holidays. Previous year 2022, for example, there are eight national holidays (that is, they cannot be modified by the autonomous communities) and four that can be replaced. These remain under the authority of the autonomous communities, to which two others of a local nature should be added.
Let's Give an Example:
If a worker takes a vacation from August 1 to 31, and they are counted as calendar days, they will count every day of the month. In this sense, it will carry out 31 days of natural vacations (since Saturdays, Sundays and holidays, such as Monday the 15th, are taken into account).
If, on the other hand, this employee enjoys vacations on business days, they will be computed as days to be enjoyed from Monday to Friday, without taking into account Saturdays, Sundays or the 15th, which is a holiday.
How to Calculate Holidays on Working Days?
The Statute establishes a minimum vacation period of 30 calendar days. The formula to calculate these "minimum" days as working days is to divide them /1.4. 30 days /1.4 = 22 minimum working days of vacation per year.
The collective agreement or business agreement can set a different amount, always above these 22 business days.
In other words, the vacations generated per month worked are equivalent to a minimum of 1.8 working days (22 working days/ 12 months).
As in the previous case, temporary contracts apply the same formula to generate vacations. They are not usually paid at the end of the period. If when the temporary contract ends, all accrued vacation days have not been used, they are settled in the settlement, but this does not always happen. Obviously, this is the minimum established by law and can only be modified to expand it, never to reduce it.
Can Vacations be Substituted for Paid Days?
This is one of the most repeated questions within the human resources sector.
That an employee does not enjoy his holidays is an express prohibition contemplated in the Workers' Statute. Vacation days (natural or working days) cannot be financially compensated, they must be enjoyed.
Vacation days, whether natural or work, are days of paid rest. That is to say, the employee for justified cause is "absent" from his provision of services but continues to be paid for them.
The Statute provides that, on certain occasions, when vacations could not be taken in the calendar year, they can be taken in the following one.
For example, in the case of maternity or temporary disability, if the calendar year ends and you have not taken the vacation accrued that year, you can take them the following year. (DW)