Best Ways to Get Eiffel Tower Tickets, A Comprehensive Guide
If you're planning a trip to Paris, visiting the Eiffel Tower is undoubtedly on your list of must-see attractions. This iconic landmark is one of the most popular tourist destinations in the world, attracting millions of visitors every year.
Image: vwalakte on Freepik
Eiffel Tower Tickets
However, with its popularity comes the challenge of securing tickets, especially during peak seasons. In this comprehensive guide, we'll take you through everything you need to know about Eiffel Tower tickets, from the different types available to the best ways to purchase them.
The Eiffel Tower is not only a popular tourist destination but also an iconic piece of architecture. Designed by Gustave Eiffel for the 1889 World's Fair, the tower was initially met with mixed reviews from the public and critics alike. However, over time, it has become a symbol of not just Paris but also modernity and progress.
The Eiffel Tower light show is a magical spectacle that shouldn't be missed when visiting Paris. The tower is adorned with thousands of glittering lights, creating a mesmerizing display of colors and patterns.
The light show takes place every night, and it's a fantastic way to see the Eiffel Tower in a different light. During the show, the tower sparkles and shimmers, casting a spell on anyone who watches it. It's an unforgettable experience that captures the essence of the city of lights.
The best part is that it's free and can be enjoyed by anyone, making it a must-see attraction for tourists and locals alike. If you're planning a trip to Paris, make sure to include the Eiffel Tower light show on your itinerary.
The tower's design is a feat of engineering, with its intricate Eiffel Tower Architecture and use of wrought iron. The tower's shape and size have also influenced many other architectural designs, from radio towers to skyscrapers.
The Eiffel Tower's unique and impressive architecture continues to capture the imagination of people around the world and is a must-see for anyone interested in architecture or engineering.
Types of Eiffel Tower Tickets
There are several types of Eiffel Tower tickets available, depending on your needs and preferences. Let's take a look at each of them:
Lift Tickets
These tickets allow you to access the lifts that take you to the first, second, or third levels of the Eiffel Tower. You can choose between a single or return journey, and the prices vary depending on the level you want to visit.
Stairs Tickets
These tickets allow you to access the stairs that take you to the first and second levels of the Eiffel Tower. They are cheaper than lift tickets, but they require a lot of physical effort, as there are 704 steps to climb to reach the second level.
Summit Tickets
These tickets allow you to access the summit of the Eiffel Tower, which is the highest level. They are only available as lift tickets, and they are more expensive than the other ticket types.
Group Tickets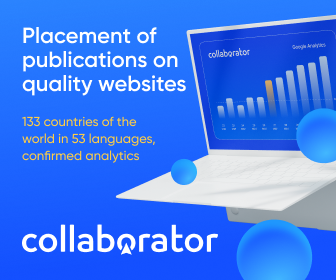 If you're visiting the Eiffel Tower with a group of 20 or more people, you can purchase group tickets, which offer discounted rates.
Special Access Tickets
If you have reduced mobility or require special assistance, you can purchase special access tickets, which allow you to use dedicated lifts and entrances.
Tips for Buying Eiffel Tower Tickets
Now that you know the different types of Eiffel Tower tickets available, it's time to look at the best ways to purchase them.
Buy Online
The easiest way to purchase Eiffel Tower tickets is to buy them online. You can book your tickets in advance and avoid the long lines at the ticket office. The official Eiffel Tower website offers a variety of ticket options, including skip-the-line tickets, which allow you to bypass the ticket line and go straight to the lifts.
Buy From a Tour Operator
Another option is to purchase your tickets from a tour operator. Many tour operators offer packages that include Eiffel Tower tickets, as well as other popular Parisian attractions. This option may be more expensive, but it can save you time and hassle.
Visit During Off-Peak Seasons
If possible, try to visit the Eiffel Tower during off-peak seasons. This can help you avoid the crowds and make it easier to secure tickets. The months of November to February are generally the least busy.
Arrive Early
If you can't avoid visiting during peak seasons, try to arrive early in the morning when the tower first opens. This can help you beat the crowds and avoid long lines.
Best Views of the Eiffel Tower
Once you've secured your Eiffel Tower tickets, it's time to think about the best spots to view the tower. Here are some of the top locations:
Eiffel Tower Summit
The summit of the Eiffel Tower offers a fantastic 360-degree view of the city, including the Champ de Mars and the River Seine. However, be prepared to wait in line for tickets.
View from the Seine River
Taking a boat tour along the Seine River provides a unique view of the Eiffel Tower from the water. It's an excellent way to capture stunning photos while enjoying the beautiful Parisian architecture. (DW)