Unlocking the Power of Digital Marketing Strategies to Grow Your Business
Get informed on how to use digital marketing strategies to maximize the potential of your business growth. Learn how to align company strategy and services, build an agency and stay competitive.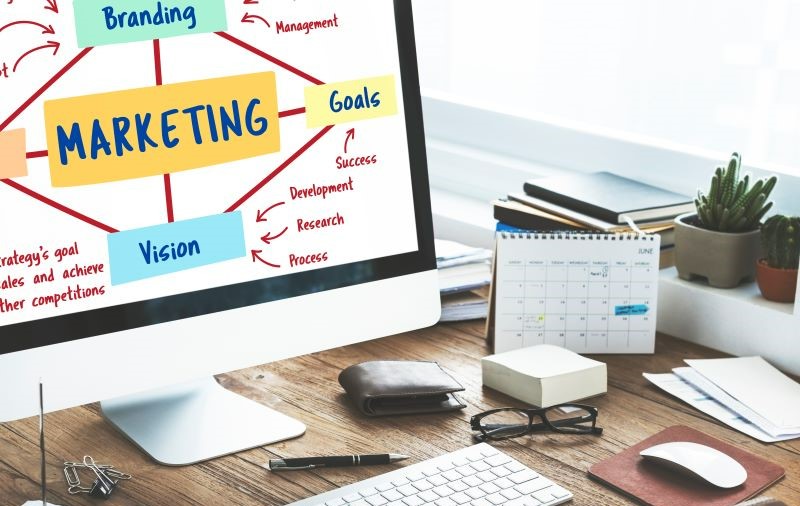 Image: rawpixel.com on Freepik
Introducing Digital Marketing Strategies
Digital marketing is becoming increasingly popular in all aspects of businesses today. It is a powerful tool that can be used to increase brand awareness as well as drive customer engagement and sales.
With a wide range of digital marketing strategies available, it is essential for businesses to understand what works best for them and their markets.
Digital marketing is an important part of any business's success and the key to unlocking its full potential lies in the development of a tailored strategy based on company objectives, services, industry trends and resources.
Developing a Successful Digital Marketing Strategy
The first step in developing a successful digital marketing strategy is to identify your company's overall goal. Understanding what you want to achieve with digital marketing will help guide you in which strategies are most effective for you and also help you stay focused on your goals.
Once you define your business goals, you should consider what resources and services you can offer that align with those objectives. Think about the types of products or services you distribute or how customer service can be improved.
Utilising your knowledge of customer needs, create messages that allow customers to easily connect and engage with you online.
Creating an Engaging Audience
With a clear objective in mind and an array of services or products ready to be shared, it's time to develop a plan on how to reach your target audience. Establishing relationships with various online influencers or content creators is one way to gain visibility online.
Alternatively, using more traditional social media platforms like Twitter and Instagram can be extremely effective in engaging with potential customers. It is important to determine the best channels for your specific target audience so that your content reaches their eyes and ears in the most efficient way.
Setting Objectives and Measuring Results
The next step is setting measurable objectives that will help you evaluate the progress of your digital marketing efforts. Having clear objectives will allow you to assess specific successes or failures as well as enabling more informed decisions so that any necessary improvements can be quickly implemented.
Popular methods for tracking progress include click-through rate (CTR), cost per click (CPC), cost per conversion (CPC), customer lifetime value (CLV) and even brand sentiment.
Optimising Your Website
One of the most important aspects when executing any successful digital marketing strategy is having an optimised website that attracts visitors through search engine optimization (SEO).
This involves optimising pages on your website as well as offsite elements such as link building or backlinks pointing back at your website from other websites.
Content creation such as blogs can also help increase site traffic by targeting keywords relevant to your business and providing useful information related to your industry or services offered by your company.
Building Your Agency
At this point, it is important to consider hiring an agency or an individual who has experience in digital marketing such as a web designer, content writer or even a social media manager if budget allows for it.
Having their expertise can make a world of difference when it comes to reaching out to potential customers through digital channels and also make sure that all digital activities are completed correctly and efficiently – like creating campaigns, adverts and tracking results etc.
Finding Talent for Your Team
A good digital marketing team should have people from different backgrounds that have knowledge across both creative design and technical skills such as web development, coding languages etc.
This diverse mix can create powerful results by combining the right mix of skills needed for success online – in addition, hiring skilled individuals with knowledge across various disciplines can also help future proof your business so it can stay ahead in a highly competitive market place.
Staying Competitive
The final step when executing a successful digital marketing strategy is monitoring trends within the market so that your company stays competitive at all times – especially when compared with competitors who may also be leveraging these platforms too.
Keeping up with trends will help keep campaigns optimised; changes such as new SEO best practices or new platforms becoming popular could mean changes need made quickly in order for businesses' campaigns remain appealing to their target audience so never rest on laurels when it comes digital marketing strategies! (DW)