Watch the Jumpscare Parade While You Carelessly Watch Scene by Scene in the Nun II
The Nun II just aired on 8 September 2023. The audience got many impressions after watching this sequel of The Nun 2018. This film, which is part of The Conjuring Universe, returns with the story of Sister Irene.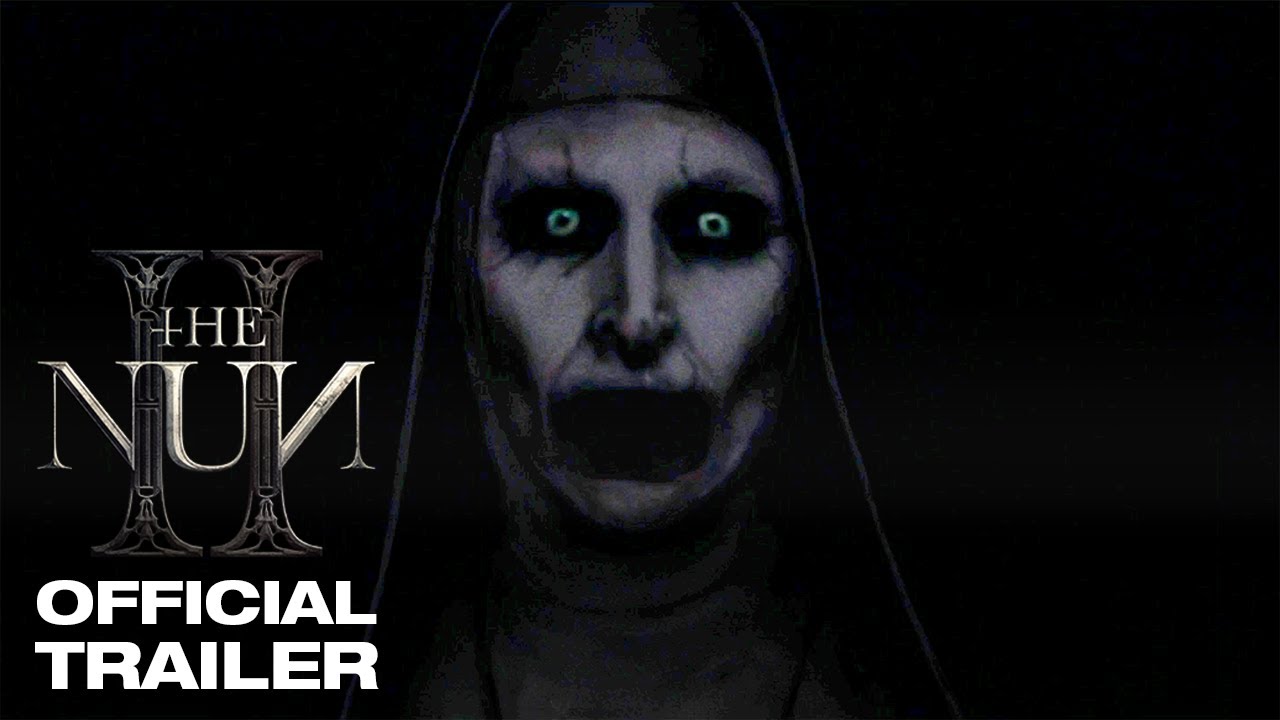 The Nun II Review
She returns to her duties in an encounter with the devil after news of the death of a priest in France. Set 4 years after the events in the first The Nun, The Nun II comes with scenes full of jump scares that are much more tense than The Nun 1.
This film, set in France in 1956, will tell the story of the origins of the demon Nun Valak. Warner Bros has indeed provided its own details on the phenomenal figure of Valak.
Since her first appearance in The Conjuring, Valak, who has a tall strong body, a scary face, vicious sharp teeth, and bright eyes that seduce evil, Valak has been very attractive. This demon continues to be a central figure which makes her a terror figure for whoever is her next target.
In the Nun II, Valak will terrorize again by showing her cruel figure. But this time there will be other demons who will also carry out terror with unclear goals so that many viewers can feel several plot holes. Even so, Michael Chaves succeeded in bringing more horror than other Conjuring series.
When the audience begins to feel that all the tense scenes have passed, that's when another horror actually makes them jump from their seats while closing their eyes. Then when the audience thought there would be tense horror, at the moment things were calm and silent.
Ian Goldberg, Richard Naing, and Akela Cooper created scripts that succeeded in producing unexpected tension and depicting dark angles with a tense atmosphere. Then, Valak appeared to secretly terrorize.
Two Plots of the Nun II
Everyone who has watched this film knows that there are two plots that they adhere to. One plot for Sister Irene and another plot for Sophie.
Taissa Farmiga returns as Sister Irene and Kathelyn Rose Downey, an Irish actress, plays Sophie, who studies where Irene teaches. At a time when there isn't much story about Sister Irene, the plot will show what happens to Sophie.
Sophie experiences bullying at school and Maurice (Jonas Bloquet), a Belgium actor, comes to help her. Meanwhile, the story of Sister Irene in The Nun II is a continuation of The Nun 1 right after the incident in Saint Clara.
Sister Irene continued to live in a nunnery and taught while continuing her life there. But that's not in Romania. It was in Paris where the Valak terror occurred again.
Valak and other demons return to haunt this Catholic Church. Sister Irene received an assignment from the Vatican to investigate this terrifying terror incident.
Someone from the Nun 1 in the Nun II
In Paris, Sister Irene gets help from a new nun, Debra. She helped a lot but often broke the rules of the monastery. Then the story of The Nun 2 also highlights Frenchie, whose real name is Maurice.
He was there at the end of The Nun 1. At this boarding school in Paris, Maurice continued his life by becoming a gardener and teaching too. Maurice is very close to Sophie.
Sophie and Maurice are like father and daughter. But because this is a horror movie, the subplot about the father-daughter relationship doesn't appear in the background. There is also Kate who is a teacher in St. Mary's school.
Anna Popplewell from The Narnia plays a role as a widow Kate who has a daughter, Sophie. We couldn't see the relationship between Kate and Maurice too. It's only Sophie who often meets Valak and also Maurice who helps Sister Irene because he was the key witness.
Nun II Synopsis
Valak is hiding inside Maurice's body as we saw a little in The Nun 1. The jump scare scenes with Valak's terror is the key to the success of The Nun II. There is no drama in the relationship between the characters because this is a phenomenal horror film that people have been waiting for a long time.
Then, one thing that people focus on after watching this movie is Maurice as the mediator of Valak's terror. Audience actually thinks it can reduce the horror and dark jump scare of this film. Meanwhile, Valak's figure only appears at certain times and there are not many scenes.
However, this sequel to Nun 1 is still worth watching because the horror is scary enough to keep appearing when it's time for you to sleep at home. Well, if there is the next The Nun 3, will you be waiting for it? Who knows the next director, producer, and cast will give a different horror vibe then. (RH)