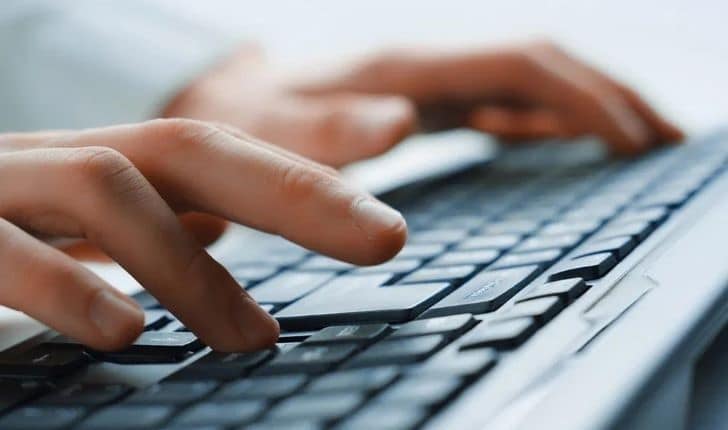 Best Typing Software
It is possible to accelerate your progress by using typing training software while also learning techniques to enhance speed and accuracy.
The best quality tutorial software makes typing quicker and more effectively using a computer keyboard intuitive and straightforward.
Typing Tutor is a technique that lets you improve your typing skills through lessons, games, and typing examinations. To help you improve, the best typing instructors offer accuracy instruction, ergonomics lessons, and timed tasks.
If you want to learn to type with the help of a typing tutor, we have prepared a list of the Top 10 typing tutor software, which is among the best available. These are the best Typing apps for your PC that will allow you to learn to type quickly.
Typing software assists you in enhancing your typing skills by providing tips and challenges. The rest of the applications are designed to make it simple for people to learn to type.
Let's take a deeper look at some of the best free Typing Software in this category:
1.  Typesy Typing Software
Typesy is a relatively new name in the world of typing tutors. However, it became so popular that I couldn't help but include it in the first spot on the list. Typesy focuses more on educational institutions.
They have several packages that can use in schools to teach all of the children. However, this does not exclude adults using this program.
Furthermore, the learning modules are designed in a manner that people of all ages will find interesting. There are five different purchase choices for the tool.
You can go to the individual package for your skill development and the business plan so that you can learn with your colleagues at a reasonable cost.
There are over a thousand typing tasks on Typesy, which is very unusual. Furthermore, you can install this tool on as many devices as you like, enabling you to learn in any situation.
The disadvantage of this program is that it only handles five keyboard layouts, one of which is US English. So that, this program does not currently support the majority of the main languages.
2.  KeyBlaze
KeyBlaze is another best typing software for Windows computers. The aesthetics and look seem to be obsolete. However, it is packed with helpful features.
Also, it does not use a lot of system resources. You can get it free of charge. The program does not even have a premium plan or a subscription-based version.
That means you'll be able to use all of the features without constraints or limitations. The tool is suitable for both beginner and professional typists. All lectures and activities are divided into 20-minute sections.
As a result, finishing the whole course while still working at your desk is easy.
Although the user interface seems to be dull, the developers have not released any updates in a long time. However, finding a completely free and offline tool is difficult these days. KeyBlaze allows you to learn to type without any investments or internet access, which is excellent.
3.  Typing Trainer
Typing Trainer is a free typing tool for learning and perfecting the typing technique. You will encounter many problems in your regular tasks if you do not know how to type.
With the assistance of this best typing software, you can learn the skill of typing. Initially, using this software will give you a brief typing lesson lasting less than an hour.
With that, it evaluates your typing speed and recommends changes, as well as providing a variety of lessons for learning and practicing typing. Typing Trainer is another type of free typing software that helps you quickly learning and gaining typing skills.
Nowadays, if a person is unfamiliar with a particular skill, they will encounter many problems. The free program will help you learn every technique needed for fast and accurate typing.
As soon as the best typing software begins to work, the user will be given a crash course in typing that lasts less than an hour.
This course evaluates your typing rate and offers many suggestions and various applications that allow you to learn more about typing and the correct typing process.
4.  RataType
RataType is a free online best typing software that includes 15 typing courses with several exercises in each. The first step in teaching proper posture, finger position, and finger motion is correct posture, finger position, and finger motion.
However, if you make too many mistakes, you have to redo an activity.
Best typing software RataType now offers Dvorak, AZERTY, Spanish, French, Russian, and Ukrainian keyboard layouts, in addition to QWERTY lessons. You can take a typing test at any moment to see your speed and accuracy.
Employers can check your score through a unique URL, and a printed bronze, silver, or gold certificate is generated.
The best typing software is designed for groups of friends or schools since you can see reports on top scores and compete against one another.
It's a great free typing tutor, but it lacks the customized workouts and problem-area highlighting in professional software.
5.  Typing Club
TypingClub is a best typing software tutor that is gamified and has a user-friendly design. You'll constantly be pushing to earn badges and higher game scores while gradually learning new skills.
The ad-free Premium version includes a three-day free trial and more game modes, themes, and results.
The main lesson plan includes over 670 lessons that build on one another. If you're already an intermediate typist, you can take a placement exam that will allow you to bypass some of the early stages.
There are lesson plans in nine languages, left-hand and right-hand typing plans, and plans suited for K1, first-grade, and third-grade students.
TypingClub is a fun, user-friendly typing instructor that does a great job of keeping you motivated and engaged while you increase your typing speed and accuracy.
6.  Typing.com
Typing.com is a free typing instructor that provides typing lessons for beginners, intermediate, and professional typists. There is nothing to distract you during a lecture.
You can focus on the virtual keyboard, which tells you which letters to push and which fingers to use. Aside from the standard typing exercises, there are courses on tech readiness and job preparation.
Another lesson plan teaches you how to type computer code through touch.
Typing.com records your problem keys and offers classes to help you better. It provides six different typing surveys to evaluate your speed and accuracy.
Your past 30 test results are stored so you can see how you've progressed. The 249 achievements and badges you may gain on your typing adventure will provide even more motivation.
Typing.com is free best typing software that teaches you to type by playing games and testing your abilities. The website provides various activities, including a choose-your-own-adventure typing game in which the narrative varies depending on your choices.
If you find the ads annoying, you can have them removed for a one-time fee.
7.  Klavaro Touch Typing
Klavaro is an easy-to-use application. Indeed, it's not jam-packed with features. However, this application is free of extra functions, and the user interface is simple.
It is best suited for professionals who seek clutter-free software that helps in typing. However, the lack of graphical elements and movies may be a deal-breaker for specific users.
This best typing software is suited for computers with minimal specs. Furthermore, you won't have to worry about storage space when installing this.
However, Klavaro lacks videos or animations that show finger position, which is common in other tools.
8.  MaxType Pro
The primary and most unique feature of this typing instructor is its multi-user interface. It means you can use this program on the same computer as your family members.
Everyone will have their profile saved for monitoring progress and data. It has a variety of typing methods as well as visual analytics.
Besides, there are many exciting mini-games for beginners to keep them entertained. However, do not be deceived by the term "PRO" in the name. It's free typing software, and you don't have to pay anything to use it.
The UI has a variety of graphical components that reduce the production of the learning curve. Also, it offers more features than other free typing tutors.
MaxType Pro is a somewhat older application. Therefore, if you use it on any recent Windows 10, you may have some compatibility issues.
9.  Mavis Beacon Keyboarding Kidz
Mavis Beacon keyboarding kidz is still a popular typing program for PCs. The bulk of professional typists are already familiar with this software.
People nowadays choose to learn to type online without installing any software, thanks to new web apps. However, if you like traditional learning methods, this is a great choice to start.
Mavis Beacon covers two of the most common languages, Spanish and French, and US English. With this, you will be able to see a key-by-key evaluation of your performance.
You will feel like you are learning from a real-life instructor at home. Also, the developer of this best typing software states that it will only take you two weeks to learn typing.
The software is a paid service. However, it comes with a substantial amount of courses, which justifies the price. You will also get a free trial, enabling you to try it out first.
On the other hand, it lacks a lesson personalization feature, which can be difficult for experienced instructors who want to buy this to teach others.
10. Rapid Typing
Rapid Typing is a Windows software that helps you in practicing touch typing. The goal of this tool is to help you type quickly. Not just that, but this software will significantly help you in minimizing typing mistakes.
Rapid Typing is intended best typing software primarily for use in the classroom with the guidance of a teacher so that the theme and design are lively and appealing to children.
You may, however, use it on your own for self-study. This tool includes three different learning programs: Beginner, Intermediate, and Expert.
Also, there is a test module that will evaluate your abilities. The program supports nearly all keyboard layouts, but English is the best supported.
Final Thoughts
All of the best typing software for Windows PC listed above is appropriate for beginners. They are excellent for increasing your speed and accuracy while typing with your fingers. I hope this article helps you choose the best typing software for your PC.
There are a few more tools that we couldn't include here. But they're also not bad. However, it is always better to use the latest tools. In that case, there are many web apps available to help you learn how to type. (CWT)