10 Surprising Advantages of Choosing WordPress Development for Business Sites
If you want to create and develop websites, you need a robust platform that is reliable, flexible, and adaptable to your business needs. WordPress is a free and open-source content management system (CMS) that allows users to create and manage websites, blogs, and online stores.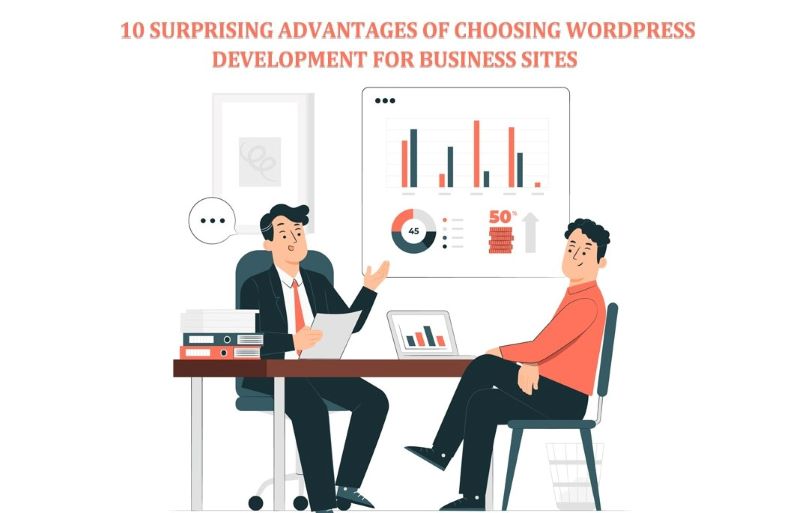 Image: Google.Com
Advantages of Choosing WordPress Development
While there is a long list of website builders out there, there is no denying that WordPress is the best choice because of its advanced features, like WooCommerce stock manager. You can also benefit from its enthusiastic developers' community.
With its vast market share, WordPress is the inevitable choice. However, if you are still determining if this is the best solution to the challenges of building your website, here are ten excellent benefits of choosing WordPress development for business websites.
1. Open Source & Free
WordPress is open source, meaning you won't have to pay if you plan to develop with WordPress. You can download, use, modify and supplement it in any way you like.
Small businesses with financial problems can easily use this platform and save money. This allows a non-specialist to edit, add new pages, and publish posts without the help of a designer.
You can save and invest in other things with the money you have to pay for the design. What's more, if you face any problem, you can get online support from the community because millions of WordPress users are active and ready to help each other.
2. Easy-to-use
WordPress ensures an intuitive interface with a wide range of plugins and advanced functionality. Adding blog posts, images, content, and new pages to WordPress is easy and hassle-free. In addition, the platform's use and ease of service reduce recruitment time.
As a blogging-based platform, WordPress offers many handy features like a built-in blog, responsiveness, and SEO-friendliness. Also, WordPress offers numerous plugins for almost everything a website can do.
3. Provides SEO Optimization
WordPress provides SEO techniques and strategies to quickly create an SEO-friendly website regardless of your niche or industry. Most of the SEO plugins available in WordPress are easy to use. The most recommended plugin is Yoast SEO for WordPress content analysis.
It is usually accompanied by SEO strategies to add quality to the site and improve the page ranking of your website. Adding the main content and metadata is very easy using this structure.
4. User-Friendly Interface
Another great feature that WordPress offers is the user interface. Even those with no web development experience can use it.
The download and installation process follows a one-click method. And after that, you are ready to set up your website and add content. You can manage everything you want on the website from the admin panel.
In addition to a user-friendly interface, it is possible to use and manage the site from any computer, anytime and anywhere. Furthermore, since WordPress is browser-based, you can check and manage your site if you have internet access.
5. Numerous Pre-installed Themes & Plugins
The WordPress platform offers over 22,000 themes and add-ons to choose from. In addition to the application, these programs can be modified and managed depending on your preferences and tastes. So how do you like diversity and individuality?
What makes this special is the ability to meet the needs of users. The WP engine is so powerful that it can give users complete freedom to choose a theme for their website design. Then they can make changes and create endless combinations of possibilities. You will be playing in your sandbox.
6. Built-in Blog 
Since WordPress was initially created as a blogging platform, it can be easily embedded and integrated. Setting up your blog's RSS/e-subscription, information options, and automatically adding new blog posts to other pages on the site (such as your homepage) is also very easy to set up and helps you grow your company. So lend a hand and make your site more robust and interactive.
7. Flexible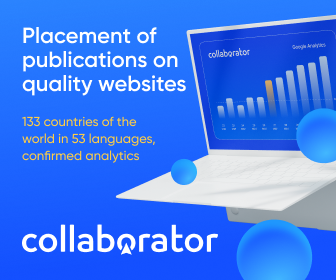 WordPress is flexible to use. WordPress, in its beginnings, was a blogging website, then it changed to a tool to support blogging and other online media, and over the years, it has become a one-stop solution for any website.
All over the world, WordPress is used to create many websites, whether large companies or small companies, e-commerce stores, or personal blogs, by displaying files or using a social network for podcasts or video streaming services; it is a method for all types of services. The main reason is its adaptability to changing user needs.
8. Supports All Media Types
Feel free to check out WordPress's long list of file types, but be aware that all categories are accepted: images, documents, audio, and video.
In short, if you want to put an image, GIF, video, or document on your website, this game is always suitable for playing with WordPress. Typically, documents and information are posted on a website without being published on a specific page.
9. Secure & Safe Platform
There is an opinion that WordPress is vulnerable to hacks and security attacks as an open-source CMS. As the most popular web hosting and CMS platform on the planet, it's no surprise that it's often targeted by hackers looking for security.
Luckily, a WordPress security team includes developers, experts, researchers, and contributors to keep the site secure. WordPress implements security measures and develops new technologies to mitigate threats. In addition, it identifies defects and releases code to fix them.
The security of themes and plugins you use on your website doesn't come under the umbrella of WordPress security. Plugin and theme updates are the responsibility of their developers. A paid theme usually has a team to maintain it. To reduce security risks, download themes or plugins from trusted sources.
10. Supports Multiple Users
Another benefit of using WordPress is that it allows you to add more users with different user roles. This is the reason many large organizations use WordPress because they can grant specific roles to different users. So the web admin can reduce the liability by hiring others to take on some of the publishing duties.
This way, you can limit their access to only some parts. For example, WordPress offers access to four leading user roles: administrator, editor, writer, and contributor. An administrator gives you access to all website areas, including publishing content and managing people.
However, the editor can publish and edit his posts and those of other users. The author allows you to print and manage your posts, while the author can only create and manage posts. The author has no right to publish his messages. The editor or manager is responsible for reviewing and publishing.
The many user capabilities of WordPress also allow subscribers to access and edit their profiles, as well as to post comments on any post. Access is usually limited, but the manager can assign roles and capabilities to specific people.
Bonus Advantage: Awesome Community Support
Keep in mind that WP developers are only partially responsible for the success of each site. The WordPress community comprises website owners, designers, and developers, who are the true pillars of the platform's success. The community is robust; when you run into issues while using WP, ask on any forum, and you will quickly find a solution.
Of course, we will remember the praise of WordPress and its development. They allowed the WordPress software to be "open source," meaning anyone can learn, use and distribute it. It's like sharing your mother's fruits with the world. This allowed for rapid evolution, new features, and quick fixes. WordPress would not be as user-friendly as it is today without the help of a large support community.
Choose WordPress to Develop Your Business Online
Building a website takes a lot of hard work, time, and effort. But thanks to the handy features of WordPress, even beginners with no web development experience can build their websites.
But apart from its unique features, you can also rely on the community of WordPress and its friendly and fast support. They can be your online assistants to help you improve your website and learn about innovations and trends that you can also try.
Choosing WordPress for your eCommerce business will help you improve your game. It contains many essential tools you will need and use regardless of your web development skills. Furthermore, since its primary purpose is to help bloggers online, it can help you grow your online business.
There is no doubt that WordPress is a popular content management system for personal and corporate use. And there are millions of websites from all over the world that can prove this. So if you want to add to that number, you can never go wrong with WordPress if you want to expand your online business.
Last Words
WordPress is indeed a handy application for website design and content management. It has become a favourite among users and website owners. WP has made its mark on the digital world, and we are ready to embrace that. These are all about the advantages of a WordPress website. How you want to use these benefits is up to you. The ball is in your court.