Go On Exciting Aquatic Adventures on SeaWorld Abu Dhabi's Interactive Rides and Experiences
SeaWorld Abu Dhabi's Spectacular Attractions
Although SeaWorld Yas Island Abu Dhabi only opened this year, the aquatic theme park has already received thousands of guests and is ready for more.
As the region's first marine life theme park, you'll be captivated by the aquatic rides, features and interactive experiences you can only find at SeaWorld Abu Dhabi.
But what's inside SeaWorld Abu Dhabi? If you're planning to visit this theme park, read below to get an idea of the fun, exciting interactive rides and experiences that await you.
Below is an overview of the different marine-themed interactive rides and experiences you can enjoy at SeaWorld Yas Island Abu Dhabi's realms:
1. One Ocean
This realm serves as the theme park's primary hub and portal to the other zones and the Animal Care Center.
The Animal Care Center is One Ocean's main attraction and hub for immersive experiences. You can explore its interior through large windows, giving you unobstructed views into the state-of-the-art facility, which houses advanced medical equipment animal experts use.
You can also witness first-hand real-time animal health checks and medical treatments performed by SeaWorld Abu Dhabi's animal care specialists and veterinarians.
Additionally, you can speak with the on-site experts and learn more about what they do and how you can help protect and save the oceans and marine life.
One Ocean is also home to Explorer HQ.
2. Abu Dhabi Ocean
This realm introduces you to the fascinating and enthralling world of the Arabian Gulf.
Abu Dhabi Ocean is home to the Touch Pools, where you can watch dugongs, bamboo sharks, rays, sea turtles and snakes swim and loll around in an aquatic environment similar to their natural habitat.
For a more interactive experience, join the S-E-A Guardian Games, a friendly competition that unites Science, Exploration, and Adventure. It is composed of a series of challenges that take place around the park.
3. Rocky Point
This zone is a replica of the rugged Pacific Northwest coast, a famous natural habitat of sea lions.
At this realm, At Rocky Point, you can feed and interact with the gentle sea lions. It is an interactive experience you shouldn't miss if you have always been fascinated by these creatures.
There is also a sea lion presentation you can watch to learn more about these animals.
Additionally, you can find harbor seals, Asian small-clawed otters, cormorants and pelicans in this realm.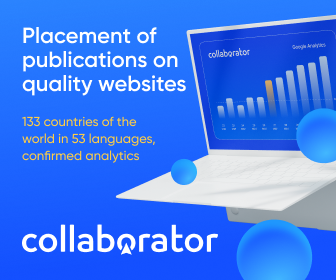 4. MicroOcean
MicroOcean is one of the eight ocean realms in the theme park. It is a vibrant underwater world featuring various small but fascinating aquatic creatures.
This realm also lets you discover the impact of the tiny marine animals in the ecosystem.
MicroOcean features these fun and exciting rides and attractions:
Eel Racer – this ride lets you slither and dart through the realm, giving you an incredible view of the entire zone.
Jelly Plunge – this family-friendly ride propels you up and down through a water column.
Turtle Twist – this attraction lets you glide like a sea turtle as you go round and round while taking in MicroOcean's beautiful scenery.
Octozoom – this ride takes you up, down and spinning around as you are propelled through water and waves like an octopus.
For other child-friendly interactive attractions, visit the Explorer's Sea Base and Kelp Climb.
5. Tropical Ocean
This realm immerses you in the natural beauty and ambiance of the vibrant tropics.
Tropical Zone is home to the park's most thrilling ride – the Manta Coaster. It features the world's first zero-gravity flip-outs with 17 airtime moments.
This roller coaster takes you through dizzying loops and a bioluminescent tunnel that lets you view the amazing marine life found in the Ray Reef.
While in this realm, you can also watch dolphins being their playful selves during the Dolphin Presentation. You can feed the rays here as well.
6. Arctic
This realm, which is part of the Polar Ocean, is home to different aquatic creatures, including walruses, sea otters, puffins and cold-water fish.
The most exciting interactive attraction here is the Hypersphere 360°, a fully immersive, 360-degree multimedia sphere. This vessel takes you on a journey beneath the waves, which will leave you amazed.
While here, you can also explore the Ahmed Ibn Majid Research Vessel, which is equipped with state-of-the-art technology and interactive experiences on all decks.
The Arctic is also home to walruses, sea otters, puffins and cold-water fish.
7. Endless Ocean
This realm immerses guests in the boundless allure of the aquatic world. It is a stunning sanctuary that houses over 68,000 mesmerizing sea creatures, including sharks, moray eels, rays, day octopuses, crustaceans, and schools of fish.
Endless Ocean is also teeming with different interactive experiences, some of which are part of the S-E-A Guardian Games.
Lastly, you can learn about the several missions within the Launch Bay of the realm's Seabase 4.
SeaWorld Abu Dhabi brings a new magical world to explore on Yas Island. It is now one of the best places to visit in this city with your children.
If you're planning your itinerary for Abu Dhabi, don't forget to add the newest theme park and attraction to your list. (CW)