Invideo Review: Online Video Editor Enhancers of 2021
Online video editor enhancers that enables you to create professional-looking videos with ease. It is user-friendly and comes with a wide range of features such as a library of templates, animations, and more
Online Video Editor Enhancers
Videos are the most consumed form of content as of now. That's because they are easier to understand and convey a lot of information in a small amount of time.
The matter or content of the video and their way of representation are two key factors that decide how appealing the video will be. And the structure is fundamental when it comes to a proper representation.
Even the best idea is of no use without a proper structure.
Video editing provides that structure to the videos. But it is not very easy to find and learn about all the tools required to edit the videos perfectly.
But there is always a silver lining. And if you have an idea and an unedited video, online video editors like InVideo are perfect for you at the beginner's stage.
Why InVideo?
InVideo provides you with professional-looking videos in minutes. It makes your work easy in general.
Almost all the tools that are required for the editing of the videos are available on the platform. While all those tools can be costly elsewhere, InVideo provides them for free.
You can avail them lifelong at no charges at all. There are, however, paid plans that include the removal of the watermark and a few other features.
You can work individually as well as in a team. InVideo gives you an option to collaborate with as many people as you want.
Is InVideo for The Freshers with No Idea about Editing?
The best part about InVideo is that it is for all. It doesn't matter if you are a fresher or someone who has had a long time of experience in editing. InVideo is designed to ease out the editing experience for everyone.
The UI is straightforward, making it easy for the users to interact with the application and various tools available.
If still, you face any difficulty, there are many online video resources and tutorials provided by the team of InVideo to help you.
There is also an AI assistant that helps you by predicting the tools that might be useful. It analyses what others might have used and if you may need it too.
The suggestions are customised as they are being made according to the tools that you have used.
What Can One Do with InVideo?
You can do everything and anything that you want to do with InVideo. You can add special effects, trim the videos, add sounds, etc.
There are thousands of pre-made templates available for new users or someone with no idea about editing.  You can either choose from them or make one for yourself from scratch.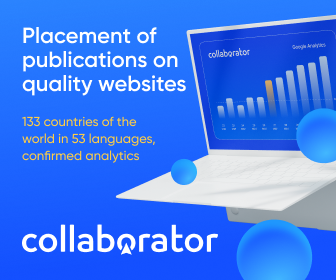 If you have a video that needs a voice-over to explain, you can do that easily with the InVideo. Upload the video you want to edit and then add the voice-over part by part or as a whole.
Now you can give voice-overs to your videos hassle-free. You can also add any other sound effects if you want to.
These sounds are either readily available on the platform or can be added manually by the user as per their requirements.
Sky's the limit when you have InVideo. You can also convert a photo into a video with the AI tools available. It'll be a still picture that will acquire movements with the powerful and fun tools available in InVideo.
You can provide the written text, and the powerful tools of InVideo will convert it into a voice-over. This feature allowed you to do text to video conversion easily with minimum effort.
What Can You Create with InVideo?
InVideo supports all social media platforms. So, you can make videos for any platform. It can also vary in time duration depending on your requirements.
You can create YouTube videos, IGTV, Instagram Reels, Twitter timeline, Instagram and Facebook posts and stories, Snapchat stories, memes, and more with InVideo.
If you want to ensure that the video suffices your existing or potential audience, InVideo has something for you. With the help of IVA(Intelligent Virtual Assistant), the homepage has a lot more suggestions that you may like to incorporate into your videos to customise them as per your audience.
How Much Do You Need to Pay to Use InVideo?
There is no trial plan in InVideo. It is available to you free of cost for a lifetime. Apart from the free plan, there are business and unlimited plans.
The business plan is ideal for social media influencers, small businesses, and start-ups, as they might be searching for some premium features to enhance the quality and audience of their content. You will also be provided with ten iStock media per month.
It retails for $15 for a month and lets you export 60+ videos in a month. Also, as it is a paid plan, the watermarks will be removed from your videos.
To unlock all the features of InVideo, you can use their unlimited plan. The watermark will be removed, and you will also get access to more than 1 million media. You will also be provided with 120 iStock media per month. You can then export unlimited videos in a month.
All this retails only for $30 per month.
iStock Media is the collection of ready-to-use photos, videos, and other forms of content that you can directly incorporate into your projects freely.
These advanced features are beneficial for professionals, but you can still go ahead with the free plan for personal use if you are not one of those.
To explore more about your requirements, InVideo has a seven-day trial plan for both business and unlimited plans. You can try them and get to know what works best for you.
Conclusion
In conclusion, InVideo is now one of the best video editors of 2021. You can use it on mobile, tablets, and PCs. Hence, making video editing convenient for all.
Give your ideas a shape with InVideo and enjoy the process of watching them acquire the shape. (ADV)