PPES Ternak Sdn Bhd is a wholly-owned subsidiary of Sarawak Economic Development Corporation (SEDC), a state agency with developed business including agro-food, farming and property development.
PPES Ternak Sdn Bhd was established over 37 years ago in 1983 with Sarabif as its exclusive brand to promote fresh beef and is fully certified with Halal Certification from Jabatan Kemajuan Islam Malaysia (JAKIM).
PPES Ternak Sdn Bhd
PPES Ternak Sdn Bhd receives its supply of cattle from Rosewood Station Australia which is free from Foot and Mouth Disease (FMD Free). It is also accredited with the Exporter Supply Chain Assurance System (ESCAS) by the Meat Livestock Australia (MLA).
With its long involvement and experience, PPES Ternak Sdn Bhd has established itself as a major meat and livestock supply provider from cattle farming, abbatoir, fresh and chilled meat production, retail supply to Hotel, Restaurant and Catering (HORECA).
We are committed to provide regural top quality products and to improve our facilites to serve our clients need and demand as well as to meet the highest product and servicer standards not only locally, but internationally.
Our Farm
Rosewood Cattle Station
Rosewood Cattle Station Pty Ltd is a 100% wholly owned subsidiary of SEDC, located in the Northern Territory, Australia. With a land size of 296,169 ha (791,916 acres), it has been operating for over 37 years with the activity being cattle breeding (Brahman Crossred). The carrying capacity is 30,000 heads of cattle.
Rosewood Station is among the main suppliers of feeder steer and breeder cattle to Sarawak. In addition, the main markets of Rosewood Station are Australia and Southeast Asia (Malaysia, Indonesia, and Brunei).
Carmos Plains Station
Carmor Plains Station wholly owned by Rosewood Station Pty Ltd with a land size of 41,500 ha (102,547 acres) is located at Point Steward District of the Northern Territory, Australia approximately 220 km from Port Darwin.
Carmor Plains Station act as an export and cattle/buffalo-growing facility, taking approximately 5,000 to 7,000 heads of young weaner cattle from Rosewood Station each year and growing them to export weights to be sold to Australian Exporters including buffalo.
Karabungan Farm
Karabungan Farm is located 75 km away from the town of Miri. The land size is 580 acres. The principal activities at Karabungan Farm are cattle and deer breeding, feedlotting, slaughtering, dan marketing. The maximum carrying capacity is 800 heads of cattle.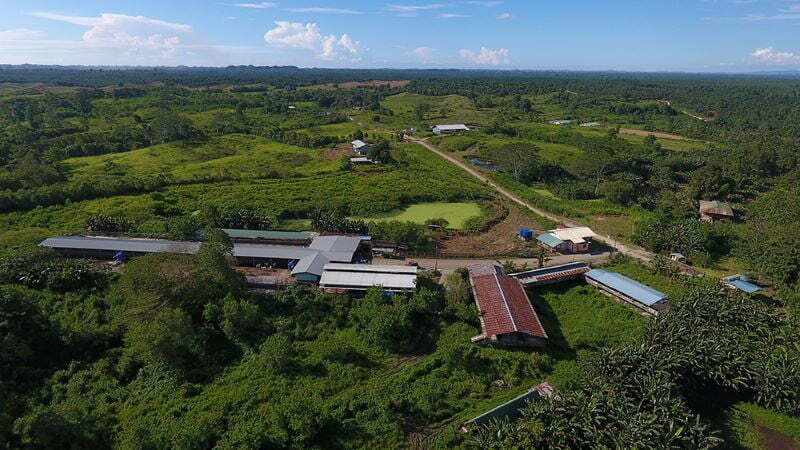 The farm and its abattoir facilites have been accredited with Exporter Supply Chain Assurance System (ESCAS) by Meat Livestock Australia (MLA) and halal certification from the Jabatan Kemajuan Islam Malaysia (JAKIM) respectively.
Halal Abattoir
The Abattoir is located at 16th mile Siburian, Kuching Division with 8.1 ha (20 acres) of land size (estimated develop area of 6.37 acres). The main activity is for ruminant slaughtering with daily capacity of 100 cattle, 50 goats, and 50 deers. Among the facilities available at complex are slaughterhouses, meat processing, and packaging for export and domestic markets.
Siburan Halal Abattoir is designed to comply with the stringent Malaysia export standards and the design of slaughter facilities is also complying with Exporter Chain Assurance System (ESCAS) by Meat Livestock Australia (MLA) and halal certified requirements.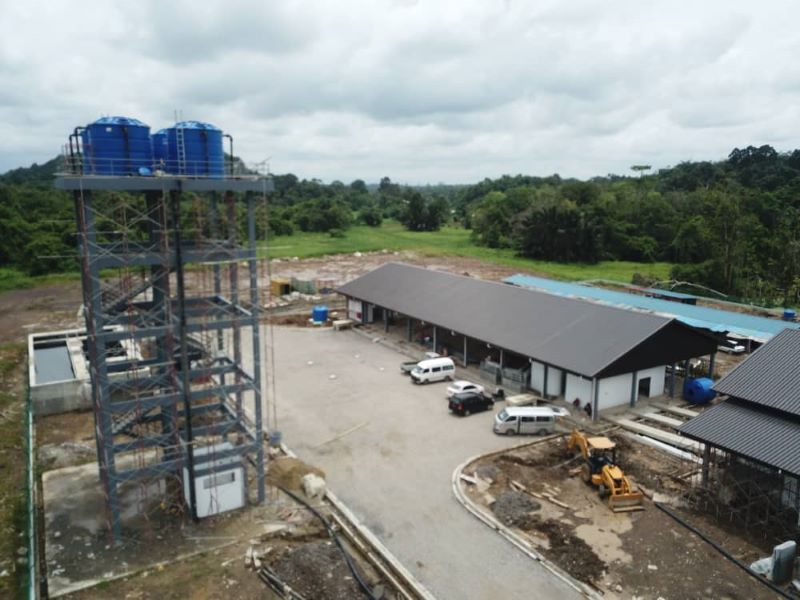 Certified cleaning and sanitation practices at every step of production and our employees are trained to fully adhere to the principles of good food and safety standard. We pride ourselves as the first abattoir to produce chilled meat and meat carcass in Malaysia.
All PPES Ternak Sdn Bhd staff members are committed and trained in their respective fields and certainly our most valuable asset. Not only is teamwork the secret of our success but also adhered to Halal Certification, ESCAS, GMP, HACCP, and ISO 22000 and to operate with good work ethics and integrity.
Live Cattle/Buffalo Supply
Due to Australia's geographic location, diverse climatic conditions and natural environment, our live cattle/buffalo are efficiently raised on predominantly natural pastures.
Here at PPES Ternak Sdn Bhd, we have a very strong on supplying Brahman Cattle/Swamp Buffalo imported directly from our farm in Rosewood Station (NT) and Carmor Plains, Australia.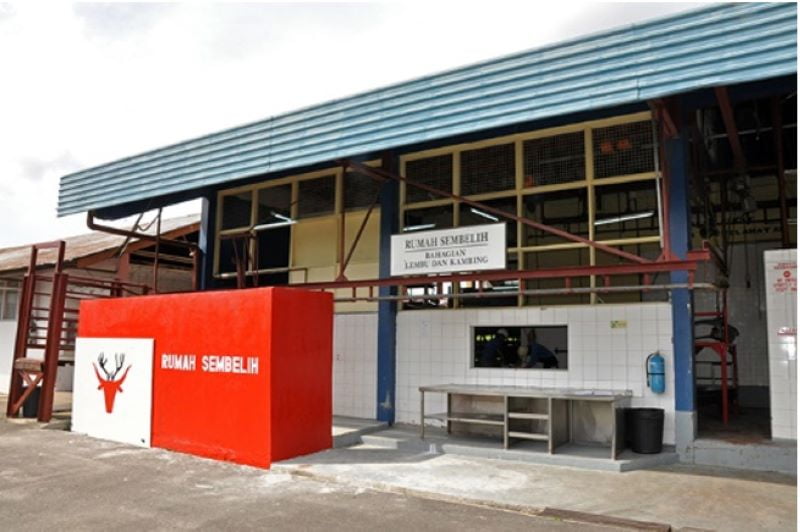 Our Products
We are passionate about supplying our customers with high quality, Halal certified fresh beef, aiming to exceed your expectations and add value to your business via a long term partnership approach.
Fresh and Chilled Beef
Knuckle
Knuckle is prepared from a Thick Flank by removing the cap muscle (M. tensor fasciae latae) and associated fat and subiliac lymph node.
Rump
Rump is prepared from a Rump by the removal of tail (Flank) by a cut following the natural seam between the M. tensor fasciae latae and the M. gluteus medius removing all of the tail from the lateral surface.
Tenderloin (Fillet)
Tenderloin is prepared from the Hindquarter and is removed in one piece from the ventral surface of the lumbar vertebrae and the lateral surface of the ilium.
Cube Roll (Rib Eye)
Cube Roll is prepared from a Forequarter and consists of the M. longissimus dorsi and associated muscles underlying the dorsal aspect of the ribs (caudal edge of the 4th rib to the 13th rib inclusive).
Chuck
Being one of the neck muscles used to support the head, chuck contains a great deal of connective tissue and therefore suits moist slow-cooking techniques that break down the connective tissue.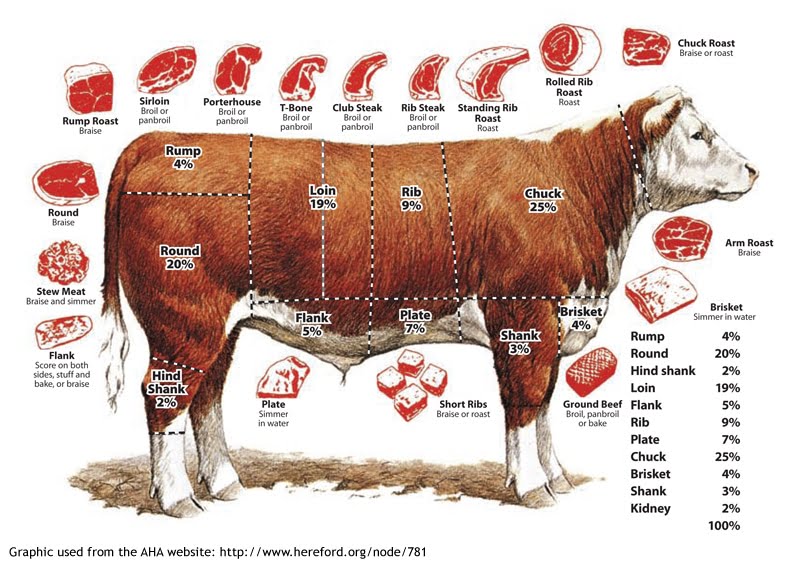 Chuck Tender
The chuck tender is a cut of meat from the beef chuck primal. Consist of the supraspinatus muscle, which is situated forward of the large chuck sub primal known as the shoulder clod.
Flank
Flank Steak is prepared from a Think Flank and is the at lean fleshy portion of the M. rectus abdominis, and is further prepared by stripping the serous membrane and connective tissue from the muscle.
Top Side
Top Side comes from the inside of the hind leg, between the thick flank and the silver side. Top Side is extremely lean and performs best when diced for slow-cooking in a hearty casserole or braise.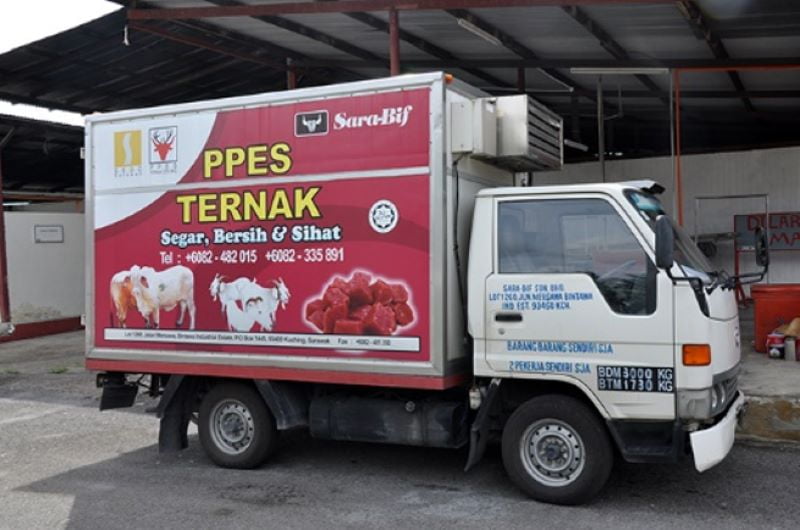 Silver Side
Silver Side is situated lateral/caudal to the femur bone and attached to the os coxae (aitchbone) and is removed by following the natural seam between the Thick Flank and Top Side. The leg end of primal is cut straight at the junction of the archilles tendon and heel muscle (M. gastrocnemius).
Sirloin
The sirloin steak is cut from the sirloin where the T-bone, porterhouse, and club steaks are cut. The sirloin is actually divided into several types of steak.
Blade
Blade is prepared from a Forequarter by following the natural seam between the ribs and the scapular (M. latissimus dorsi) and overlying muscle (M. trapezius) and the underlying muscle (M. serratus ventralis).
The Blade lies caudal to the humerus and below the spine of the scapula and comprise of the large portion og the triceps group of muscles.
Shin
Shin-Shank is prepared from either Forequarter/Hindquarter legs (extensor/flexor group of muscles). The fore leg is removed by a cut following the Brisket removal line from the Forequarter through the M. triceps and M. biceps brachii and distal end to the humerus to include the radius/ulna and associated muscles.
Beef Carcass
PPES Ternak Sdn Bhd committed to meeting your needs and requirements at anytime. From whole carcasses in various weight ranges, to fully processed primal cuts.
Frozen Meat
We have many years experience in supplying and distributing high quality Halal certified Australian Frozen Beef to local market at competitive price. Sara-Bif strike to maintaining the highest food safety and product quality standards through our compliance with international standards.
For more information, please contact us:
Sara-Bif "Think Halal, Buy Sara-Bif"
PPES Ternak Sdn Bhd Member of SEDC Sarawak Group
Website: www.ppesternak.com.my