The insurance industry is experiencing widespread turmoil. This upheaval and evolution in the insurance sector are driven by a massive amount of data.
Insurance Industry
More and more technologies are being developed to handle and manage the massive amounts of data that flow in a variety of ways via an intranet, internet, offline, and connected devices from all over the world.
Yes, data is spread in silos and all over the place; yet, success comes when business decisions are made based on this data, which is mostly in disorderly forms.
Customer happiness and brand loyalty are determined by the speed with which machines can handle complex data.
Now let us take a swift stride through one of the most impactful technologies which are helping the insurance Industry by dramatically altering workflows and boosting productivity. 
Artificial intelligence (AI) is a concept that has been broken down into several parts
Artificial intelligence (AI) is reshaping the insurance industry in a variety of ways, as it always has. AI, also known as Machine Intelligence, is a type of intelligence demonstrated by machines that differs from the natural intelligence expressed by humans.
Learning of Intelligent Agents – a device that perceives the environment and takes actions that lead to success – is the name given to this subject of study.
Artificial intelligence is a word that is used to describe machines that mimic cognitive capabilities such as problem solving, thinking, and learning.
Artificial Neural Networks are extensively used in AI and contribute significantly to the reduction of fraud and financial crimes. This is mostly accomplished by continuously analyzing user behavior patterns for anomalies.
The role of AI-enabled devices in the insurance sector
The insurance industry feeds on relevant data, which is primarily obtained utilizing a slew of connected devices to generate actionable business insights.
We're seeing sophisticated wearables and linked devices being used to collect health data, vehicle accident status data, and other data that's crucial for the insurance business to optimize process workflows and nurture client loyalty.
When the insurance industry is able to put these obtained data to good use, by analyzing swiftly and efficiently and generating business insights at the touch of a button, claims processing becomes simplified with few errors.
In practically all critical incident circumstances, connected devices constantly interact with users on the go and provide a robust communication pathway between the user and the insurer.
The most significant impact of AI devices would be seen in the form of highly tailored Insurance Premiums. Connected devices have already proven to be beneficial, and they will continue to improve the way insurers collect tech-enabled customer insights and risk data.
Take a look at the following points:
Data sources are exploding, and when combined with tech-enabled data science, we get extremely tailored premiums.
Wearables, telematics, IoT, smartphone apps, and other technological advancements enable insurers to build a highly tailored premium structure.
There are relationships between data sets, which can be used to frame business insights.
Users will be able to see premiums that are individually personalized based on multiple criteria in the future, and persons of comparable age and gender with similar automobiles or residences will no longer pay the same price. This might be accomplished with higher accuracy and precision if connected devices were paired with data science capabilities.
The Insurance Industry's Challenges
The insurance sector is recognised for its complexity, most of which may be attributable to data complexity. Challenges are increasing, as is competition.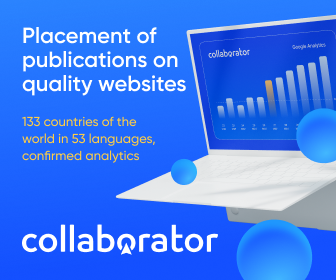 The latest digital native phenomena, as well as a greater focus on profitability, all contribute to rising demand for creative products and solutions that make the job of the insurer easier.
Premium rates that are low, interest rates that are low, changing consumer habits, slowing economic development, and so on are all issues that this business has faced over the years.
The following are the major challenges that the insurance business faces
Poor and ill-thought-out digital goal-setting that underutilized vast digital capabilities
Digital Analytics was met with hostility.
Treatment of social media and mobile marketing capabilities on the periphery
Distributor conflicts and resistance, as well as uncertain insurers
Cost pressures, customer demands, and competition are all steadily increasing.
Areas of Insurance where Artificial Intelligence (AI) can make a difference
The insurance business is aggressively implementing AI to improve service delivery and meet quality standards. AI has the potential to have a significant impact on the following areas:
Choosing the best investment option depending on your risk tolerance, interests, and spending habits.
Optimization of customer investments and insurance coverage on a regular/consistent basis
Claims examination and analysis, risk computation and prevention, and asset management
Analysis of harm caused by a calamity that was not anticipated
Calculating risk tolerance and assessing trading desks
Analysis of insurance transactions
How Artificial Intelligence Helps Insurance Fraud Detection
Insurance fraud is the second-largest economic crime in the United States. The following are the most common actions involved in insurance claim fraud:
Amplification of a genuine claim
Accidents, injuries, thefts, and a variety of other losses were reported.
Intentional omission/omission of mandatory information in applications
Customer behavior may be depicted with better precision by studying this huge data and recognising unique data patterns seen in the insurance business.
New instances are never a problem for AI because the technology is adaptable by nature. It may also draw links between many aspects and identify fraud cases, which are then forwarded to humans to investigate.
The following are some of the ways Nuvento AI assists with insurance fraud detection:
Artificial intelligence (AI) is capable of detecting fraudulent occurrences hidden within large amounts of data with greater accuracy, and it can do so in seconds or minutes.
The majority of hidden correlations are difficult to identify with the naked eye; AI takes care of this by detecting patterns among various assertions.
By reviewing current claims on a regular basis, the computer might readily uncover new fraud schemes.
AI trends that will shape the future of insurance
AI are not only transformative, but also disruptive in the insurance industry. Artificial intelligence in the insurance industry might result in significant cost reductions for carriers, brokers, and policyholders.
A few major trends that will have an impact on the future of insurance include
Rapid, Customized Claims Settlement is Made Possible by AI – The claims settlement procedure would be more efficient and simple if smart and secure online AI interfaces were paired with virtual claims adjusters. Customers have the option of choosing which company's premiums would be used to cover their claims (peer to peer insurance)
AI provides improved Customer Experience and Coverage Personalization — AI would offer a seamless automated purchase experience, and chatbots would use user social data and geographic information to provide highly personalized interactions that deliver consistent value. On-demand insurance, which allows carriers to customize coverage for specific objects or events, is also encouraged by AI.
AI aids in the creation of tailored products. Policy Pricing based on customer behavior patterns — These days, pricing platforms benefit from being filled with precise and personalized data that is channeled through IoT sensors. In the case of auto insurance, premiums are determined based on consumer driving behaviors, and people who maintain a healthy lifestyle usually pay less for health insurance; this is known as usage-based insurance.
Conclusion
AI technology is constantly refueling the insurance industry by maximizing the use of various digital applications and automating business procedures.
AI-powered products would include insurance coverage for smart sensors, smart driverless cars and factories, and cyber crime damages, and the future looks promising with AI empowering various tedious processes like claims analysis, risk calculation, and so on.
AI-powered products would include insurance coverage for smart sensors, smart driverless cars and factories, and cyber crime damages.
Talk to a technology consultant today.