Riuh reda terdengar. Narasi – aksi terserak di berbagai tempat dan media. Ada yang tanpa pamrih bulir-bulir keringat mereka jatuh. Di satu sisi ada saja  yang pura-pura tidak tahu,  ada yang berlaksana karena peduli atau karena disuruh. Disisi lainnya ada yang karena alasan perut mereka berlaku. Tidak sedikit yang karena alasan menumpuk uang di saku.
Saya berupaya membuka wacana tulisan ini  dari tiga qoutes. Pertama, Kota tanpa bangunan lama ibarat manusia tanpa ingatan (Prof Eko Budiarjo). Kedua, Sejarah sebagai kritik bertujuan mengenali semua kekuatan yang membentuk transformasi itu.
Kesadaran inilah yang akan menjadi landasan bagi transformasi  besar dimasa mendatang. (Hilmar Farid, Pidato Kebudayaan 2014). Ketiga, "… Meskipun kehancuran sudah di depan hidung, masyarakat seolah membiarkan. "Kita tidak cukup marah. Kita perlu mengubah sikap dan tegas," (Karlina Supelli, 2013).
KOTA RAMAH PENINGGALAN SEJARAH
Untuk ketiganya yang adalah para guru dan panutan. Saya mohon izin untuk menukilkan kalimat tersebut.  Juga mohon maaf untuk disesuaikan dengan konteks tulisan ini. Bukan tanpa alasan dari makna dan urutan quotes ketiganya. Relasi terupaya menjadikan satu uraian yang linear. Dalam membuka wacana MENDORONG PENETAPAN KOTA RAMAH PENINGGALAN BERSEJARAH DI INDONESIA (KRPB).
Jika kita mencatat, ada setidaknya 15  bidang/hal kota ramah. Dari  Kota Ramah Anak, Kota Ramah Lingkungan, Kota Ramah Disabilitas, Kota Ramah Wisata, Kota Ramah Perempuan, Kota Ramah HAM, Kota Ramah Lanjut Usia, Kota Ramah Sosial, Kota Ramah Sepeda, Kota Ramah Pejalan Kaki, Kota Ramah Olahraga, Kota Ramah Investasi, Kota Ramah Keluarga, Kota Ramah Transportasi Umum, Kota Ramah Buruh Migran, Kota Ramah Traveling, Kota Ramah Air, Kota Ramah Gender, Kota Ramah Sungai bahkan mungkin ada Kota Ramah lainnya. Beberapa sudah di terapkan, ada kebijakan yang menaunginya, ada indikator suatu kota ramah di hal tersebut  atau tidak.  Beberapa sedang disiapkan.
Namun, belum ada wacana bahkan penetapan KOTA RAMAH PENINGGALAN BERSEJARAH. Padahal, tidak lagi perlu lagi kita jabarkan kayanya sejarah dan peninggalan bersejarah di negeri ini. Kita semua setuju, Indonesia adalah Masterpiece-nya, Indonesia adalah mahakarya-nya .
Sering kita liat, dengar dan alami dilema-dilema yang berkenaan dengan keberadaan peninggalan bersejarah. Dari pengerusakan, penelantaran, perubahan, pencurian hingga penjualan benda peninggalan bersejarah. Dari ketidak pedulian masyarakat, swasta, juga pemerintah daerah. Dari alasan data, sumber daya yang minim hingga alasan anggaran yang tidak ada.
Belum lagi banyak peninggalan bersejarah yang berpotensi menjadi situs cagar budaya belum teridentifkasi, terdaftar apalagi dilindungi. Bahkan peninggalan yang sudah di tetapkan menjadi cagar budaya pun banyak yang terabaikan untuk tidak menyebutnya rusak atau dirusak.  Kalah cepatnya penanganan temuan benda bersejarah dengan tawar menawar di pasar gelap.
Melemahnya kebijakan tentang cagar budaya dengan kepentingan pihak ketiga. Belum lagi konflik serta resistensi yang dihadapi oleh para penggiat 'peninggalan' sejarah. Walau kita juga tidak bisa menutup mata ada banyak kebijakan, usaha dan upaya yang sudah dilakukan dalam menyelamatkan peninggalan-peninggalan bersejarah.
PENTINGNYA KOTA RAMAH PENINGGALAN BERSEJARAH (KRPB)
Dengan diberlakukannya Kota Ramah Peninggalan Bersejarah (KRPB) akan sangat berdampak besar. Pertama, dalam upaya penyelamatan peninggalan bersejarah di seluruh Indonesia menjadi lebih menyeluruh, jelas tolak ukur serta indikatornya. Kedua, semua propinsi, kota, kabupaten bahkan kecamatan bersemangat untuk menjadi yang KOTA RAMAH bagi peninggalan bersejarah atau setidaknya tidak masuk ke dalam daftar KOTA YANG TIDAK RAMAH terhadap peninggalan bersejarahnya. Ketiga, point and reward yang diatur. Keempat,  para pemangku kepentingan terlibat dan berpartisipasi secara aktif. Tidak hanya pemerintah baik pusat maupun daerah, namun juga akademisi, media, swasta, masyarakat umum,  penggiat pelestarian sejarah dan yang lainnya. 
BAGAIMANA CARANYA MEWUJUDKAN KOTA RAMAH PENINGGALAN BERSEJARAH (KRPB) ?
Salah satu point paling penting dalam mewujudkan konsep KOTA RAMAH PENINGGALAN BERSEJARAH (KRPB) adalah kebijakan yang menaungi. Inisiatif dari dari pemerintah nasional dengan Menetapkan Kota RAMAH PENINGGALAN BERSEJARAH (KRPB) sebagai kebijakan prioritas dalam strategi kebudayaan nasional. Serta komitmen dari pemerintah daerah dari setiap ketentuan dalam UU CAGAR BUDAYA.
Indikator Penilaian  Yang Jelas Dan Terukur. Dalam kebijakan ini juga tentunya perlu di atur indikator-indikator penilaian kemudian  di beri bobot skor.  Seperti : Apakah daerah sudah ada perda tentang cagar budaya ?  Apakah sudah ada database identifikasi peninggalan-peninggalan bersejarah? Berapa jumlah Cagar Budaya? bagaimana kondisi nya baik? Terlantar? Berubah fungsi? Berubah bentuk? Status kepemilikan?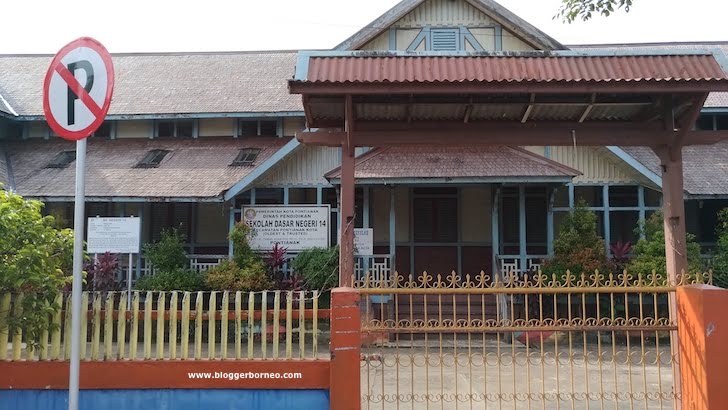 Apakah sudah ada diseminasi informasi tempat/bangunan bersejarah? Apakah ada Muatan Lokal tentang peninggalan sejarah di sekolah-sekolah?  Apakah ada siaran informasi di tv /radio/koran lokal tentang peninggalan sejarah? Apakah ada papan informasi ? flyer/poster/buku tentang peninggalan bersejarah?  Bagaimana formasi opd di bidang budaya dan sejarah?  Apakah pejabat eselon 2, 3 pada bidang yang bersangkutan sesuai dengan kapasitas dan jurusan pendidikan. Misal : jika kabid kebudayaan/ sejarahnya jenjang study nya sesuai maka skoringnya akan besar.
Begitu juga sebaliknya. Hal ini untuk menjaga hal tersebut on the track. Jangan pula ada kabid kebudayaan lulusan farmasi atw pertanian. Bagaimana OPD menyikapi kasus peninggalan sejarah? Berapa kali berita-berita tentang peninggalan sejarah di muat dalam surat kabar? Apakah berita baik (goodnews) atau berita buruk (bad news)? Apakah sudah ada database komunitas pengggiat sejarah di daerah tersebut?
Apakah pimpinan daerah tahu sejarah kota/daerah? Apakah kepala dinas mengetahui sejarah kota/daerah? Apakah kepala dinas mengetahui jumlah dan sebaran peninggalan bersejarah? Hal yang sama juga untuk kabid hingga staff di OPD terkait.  Apakah ada konflik sosial-ekonomi? Apakah ada konflik hukum yang berkenaan dengan peninggalan bersejarah? Bagaimana pelaksanaan pengelolaan kota pusaka? Bagaimana keterlibatan akademisi? Bagaimana keterlibatan penggiatan / pemerhati? Bagaimana keterlibatan tokoh masyarakat? Bagaimana keterlibatan tokoh adat? Bagaimana keterlibatan media massa.  Dan indikator- indikator penilaian lainnya.
Anggaran menjadi penting. Walau jangan dijadikan alasan lagi. Hubungan ketersedian anggaran juga pada point dan reward. Dengan didasarkan salah satu nya dari skoring penilaian di atas. Bisa juga salah satu nya dengan cara memberikan intensif pajak, besaran Dana Alokasi Khusus (DAK) untuk penyelamatan peninggalan bersejarah.
Kemitraan. Pelaksanaan penerapan Kota RAMAH PENINGGALAN BERSEJARAH (KRPB) dapat terwujud melalui suatu kemitraan yang seluas-luasnya dengan melibatkan semua pihak yang ada di wilayah tersebut. Dengan melibatkan sektor swasta, tokoh masyarakat, tokoh adat, lembaga non pemerintah, masyarakat sipil, komunitas penggiat sejarah, akademisi serta media massa.
Komitmen. Komitmen dalam menetapkan kebijaka Kota RAMAH PENINGGALAN BERSEJARAH (KRPB). Melaksanakan indikator-indikator penilaian, point and reward sampai pada penetapan serta konsekwesni dari 10 Kota RAMAH PENINGGALAN BERSEJARAH dan sebaliknya 10 Kota TIDAK RAMAH PENINGGALAN BERSEJARAH
PENUTUP
Namun, ini hanyalah langkah awal untuk sebuah kesinambungan medium strategi kebudayaan, khususnya dalam pelestarian peninggalan bersejarah. Sebagai salah satu manifestasi Pasal 44 UU Pemajuan Kebudayaan  (UU no 5 tahun 2017)  'Mendorong Peran Aktif Dan Inisiatif Masyarakat Dalam Pemajuan Kebudayaan'. Serta UU CAGAR BUDAYA Pasal 56 yang mengatakan 'Setiap Orang Dapat Berperan Serta Melakukan Pelindungan Cagar Budaya'.
Sebuah tulisan untuk memantik wacana dan menegaskan salah satu aspek penting dalam penyusunan strategi kebudayaan nasional yang akan ditentukan. Untuk menjaga komitmen negara dalam menjaga peninggalan-peninggalan bersejarah bangsa ini. Mengingatkan kembali 'bahwa peninggalan sejarah yang ada bukanlah hanya warisan dari generasi pendahulu. Namun titipan dari generasi yang akan datang.  Penetapan kebijakan KOTA RAMAH PENINGGALAN BERSEJARAH (KRPB) BUKAN KARENA KITA MAU TAPI INI PERLU DAN MENDESAK.
Penulis: Ahmad DZ 
Penulis buku Pontianak Heritage(2013), Meriam Karbit Menjaga Tradisi-Memberi Identitas (2014), Mencari Ruang Publik Di Warung Kopi (2008), dan beberapa buku lainnya.
Penulis juga merupakan salah satu peserta Kongres Nasional Komunitas Sejarah Indonesia 2, Kediri, Oktober 2018