Image: Dok. Pribadi
Long Journey Towards Kota Kinabalu
For the first time I travel to Kota Kinabalu Malaysia. It was an unforgettable experience when I got an invitation from Mr. Daniel Doughty of BorneoColours.Com to attend the Borneo Bloggers + New Media Dialogue. The event itself was named B2.0.
Incidentally my friend named Mohammed Irhamna also participated in this trip because he was one of 8 finalists Borneo Bloggers Award 2010 competition.
As was determined early on that every finalist is unable to attend in the evening Borneo Bloggers Award 2010 nominations will be disqualified.
The trip begins to Kuching. By using the bus, I depart from Pontianak around 9 pm. For tickets Pontianak-Kuching by bus only cost Rp. 165 000, – or RM. 55.
Duration of time required is approximately 8-9 hours with the first stop point is Entikong which is a border area between Indonesia-Malaysia state.
Since this is the first experience of a visit to neighboring countries, then all the way I am still careful to avoid things that are not desired.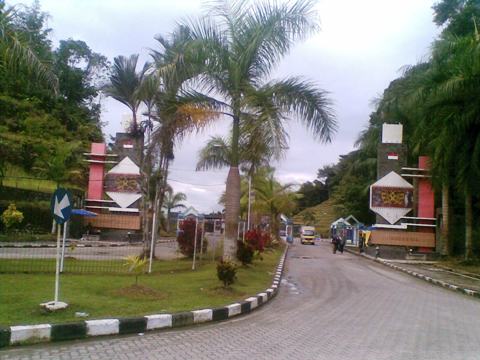 Does not feel that I was riding the bus finally entered the bus terminal area 3.5 miles in Kuching Sarawak. From the terminal, I still have to continue the journey to Kuala Lumpur International Airport. By using a taxi, it takes about 45 minutes to reach this location. RM. 25 is the cost needed to pay for the taxi.
There is little difference between taxi fare payment systems in Indonesia and Malaysia that is if in Indonesia, the fare per person while in Malaysia the taxi fare is calculated per taxi (which can accommodate about 4 passengers).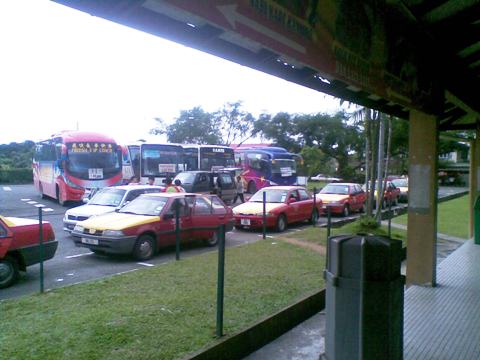 Because it came too early, so I had to wait about 2 hours earlier than the scheduled flight is at 11:55 noon. Conditions that rumbling stomach forced me to find the cafeteria which is around the airport, after check in I went down to the ground floor into a cafeteria located on the end of the room.
Menu rice + vegetables + chicken fried + Tea-O became my breakfast menu at the time. I think the price of RM. 7.65 is a reasonable value for the food. Incidentally, I see there are sandwiches sold and because I was curious, RM. 4 should I spend to redeem it. Not bad for the taste, hehehe …
While waiting for boarding time I spoke with Muhammad Irhamna, one among the finalists Borneo Bloggers Award 2010 from Kalimantan, Indonesia. Incidentally two of us were representatives from Borneo which time I was also asked to become one of the speakers at the event New Media Dialogue + Borneo Blogger Award 2010.
It's really become a valuable experience for me to be a speaker in an international event, I guess not many bloggers in Indonesia that is believed to be a speaker in international events blogs in other countries. So, keep to confidence and just believe yourself …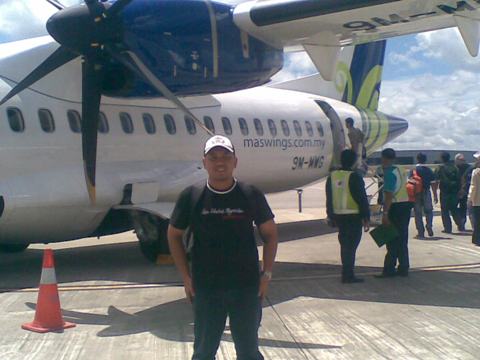 With the use of Mas Wings flight, we flew out of Kuching city. Because using a small plane so we had to transit in Bintulu Airport. At first after I did the 1 hour drive from Kuching City, I think it has arrived in Kota Kinabalu, Sabah. It turned out that after arriving at the Bintulu Airport, I still have to fly back to Kota Kinabalu, Sabah.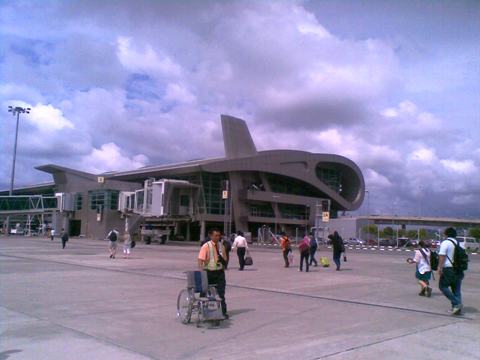 The travel time required is approximately 1 hour. Fiuhhh … a journey which is quite tiring. Of the tickets that I hold are known for Kuching flight-Sabah charged a fee of RM. 291. Feeling happy and excited I felt as the plane landed safely at Kota Kinabalu International Airport (KKIA). Seen a taxi driver to bring the paper in his chest that read both of our names Dwi Wahyudi and Muhammad Irhamna.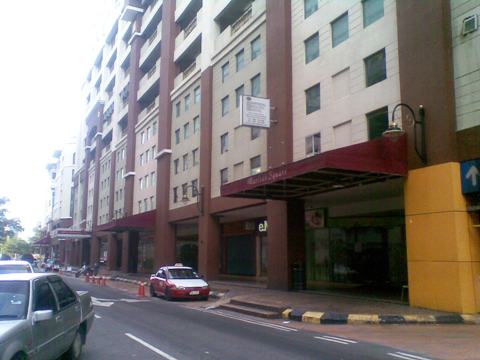 Imperial Bouteq Hotel to be our final destination. After going through a long and tiring journey, I could finally take a break in room 701. Had to do a brief conversation with Mr. Daniel Doughty, at 6 pm I was sound asleep until morning. For a while I can rest to restore my stamina is depleted at the time of travel. Have take a rest bro, zzzzzz……. (DW)